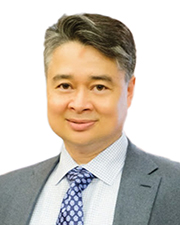 Year you entered your current field? 1987
What do you consider to be your greatest professional accomplishment in the past 12 months? There are numerous highlights over my career. Over the past twelve months, there are two major accomplishments that I am most proud of. The first major accomplishment is being invited by HUD (U.S Housing and Urban Development) to present educational seminars on the updated Massachusetts Marijuana laws and Mental Health in Landlord/Tenant law to their staff and managers. The second highlight of this past year was the growth of the Connecticut market for our firm, in which we have established a significant presence across the state.
Who or what do you attribute to your success? I firmly believe that our success is based off of all of the many lawyers, paralegals and staff at our firm. Our firm has grown to 21 experienced and capable individuals and the expertise they bring to the firm is a large reason for our growth and success.
Who are some leaders that you admire and why? There are numerous influential leaders across all fields. One of the leaders that is inspiring is Elon Musk. I admire him most for his entrepreneurial expertise. He has been recognized and awarded by the prestigious Business Insider, Forbes List of The World's most Powerful people and Fortune magazine. I admire his leadership and expansiveness across numerous sectors of business.
If you have a mentor, who is it and how have they influenced your personal & professional growth? Believe it or not, growing up I was very shy. One of my mentors is my high school debate coach. At the time, my friends were on the debate team and our coach encouraged me to participate. After joining the team, I recognized the power of public speaking and our team that year ended our season at 27-2, which was quite impressive. These skills formed the basis of my love of litigation and the development of our firm.