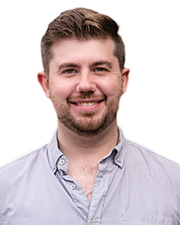 Year you entered your current field? 2011
What do you consider to be your greatest professional accomplishment in the past 12 months? My most recent, greatest professional accomplishment was being named director of estimating at the Haynes Group. Through hard work, great mentorship, and passion, I was able to reach one of my highest career's goals. This has been a goal of mine since I decided to pursue estimating as my career path and I am proud to have reached it within my timeframe.
Who or what do you attribute to your success? I would credit my team at the Haynes Group as the biggest attributes to my success. Working with people who trust, respect, and support my career decisions have allowed me to grow in my position.
What advice can you offer to someone who is interested in a career in your industry? Build as many positive relationships as possible. Healthy business relationships are the foundation of any successful business, large or small, especially service-based businesses.
Who are some leaders that you admire and why? ?The leader that I have always admired most is Red Auerbach. He believed everyone was born with a certain potential and achieving their potential would depend on how hard they were willing to work to get there.