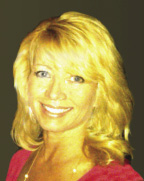 Deborah Meyers, Paramount Partners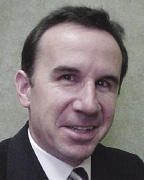 Tim Londregan, Londregan Commercial Real Estate Group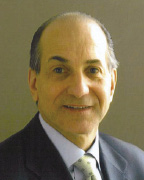 Richard Pilla, Paramount Partners
Paramount Partners
of Hingham, Mass., has announced its affiliation with
Londregan Commercial Real Estate Group
of Conn. The alliance of
Paramount Partners
, a full-service commercial real estate firm, with Londregan, one of Eastern Connecticut's most recognized and respected companies, will provide each firm's clients with even greater local market expertise over a larger portion of southern New England.
Deborah Meyers, CCIM and a principal of
Paramount Partners
announced the affiliation stating, "
Paramount Partners
has consistently delivered a comprehensive range of exceptional brokerage and advisory services to our clientele. In the past year we have further improved our platform with the addition of powerful, state-of-the-art tools which will enable us to serve our clients even better. We have also added specialists to our team which have expanded our abilities in GIS, marketing and social media. Our goal is now to use this enhanced platform to expand our reach throughout New England. With the addition of Tim Londregan and his team, we will be able to increase our market share, provide greater local expertise and leverage our respective relationships. Aligning ourselves with
Londregan Commercial Real Estate Group
was a natural fit. Londregan has the credentials and experience we are seeking, including their representation of numerous regional and national tenants. As the saying goes, 'The whole is greater than the sum of its parts.'"
"We are extremely excited about our affiliation with
Paramount Partners
," said Tim Londregan, principal of
Londregan Commercial Real Estate Group
and a 23 year veteran of the commercial real estate brokerage business. "This is a winning combination. Coupling Paramount's infrastructure and expertise with our ability to deliver a local market perspective will ensure that our clients receive the highest level of service and closing ratios. Our firms share a mutual respect for each other's insistence on absolute professionalism and commitment to the best possible representation of our clients. The model of our affiliation is one that we intend to spread across all of New England," said Londregan.
Richard Pilla, principal of
Paramount Partners
said, "We all know that having great relationships is critical to being successful in our industry. One of the keys to having great relationships is being able to trust the people you work with and having the confidence that a client's requirements will be well served.
Londregan Commercial Real Estate Group
is a company that I have absolute trust in and they in turn trust us."
Paramount Partners
is a member of the Retail Brokers Network (RBN), The International Council of Shopping Centers (ICSC), the Massachusetts Bankers Association and the New Hampshire Bankers Assn.