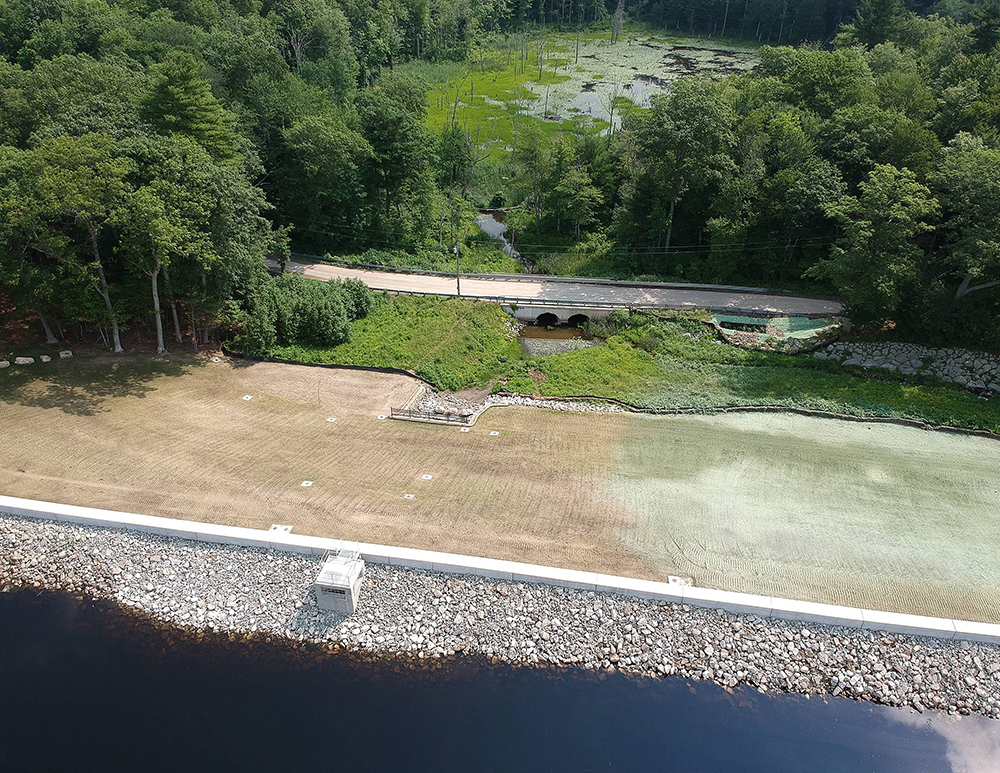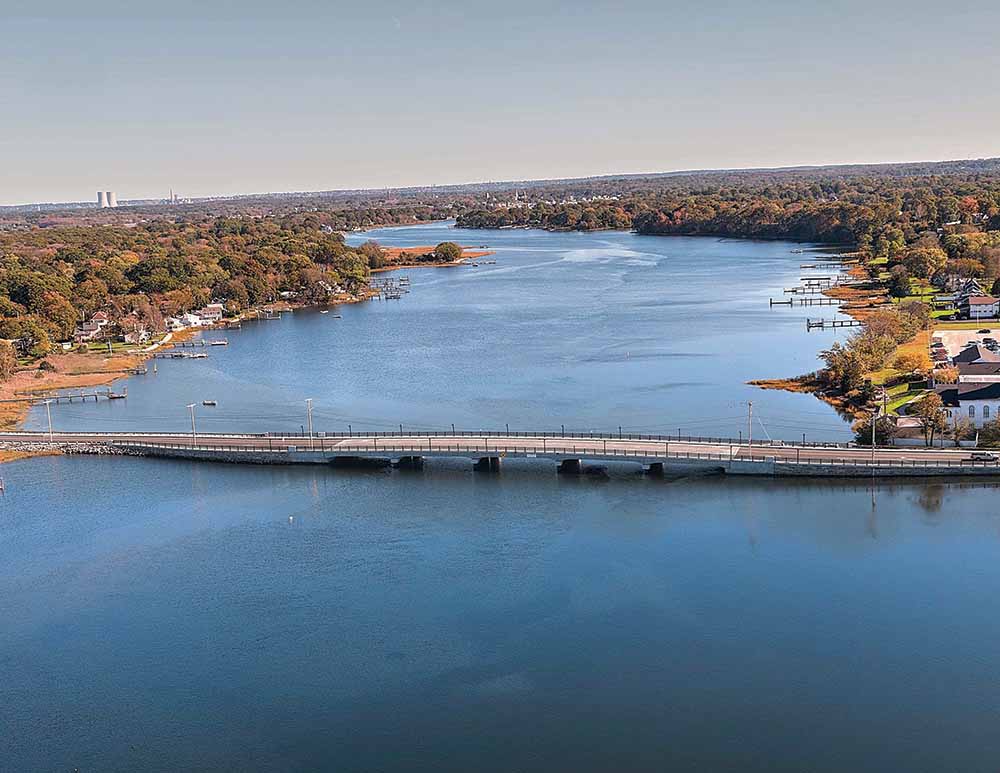 Leicester, MA According to Pare Corp. two recent projects–the Stiles Reservoir Dam reconstruction in Leicester, and the replacement of the Central Bridge in Barrington, RI–were awarded Bronze Engineering Excellence Awards from the American Council of Engineering Companies of Massachusetts (ACEC/MA).
Pare developed a rehabilitation program to bring the 150-year-old Stiles Reservoir Dam into compliance with current dam safety regulations. Due to safety issues, the reservoir's water level had been ordered to be drawn down for nearly ten years. Pare was contracted with the goal of returning the reservoir to its normal pool elevation and restoring the recreational and environmental functions of the lake. This required a full-depth excavation of the 40-foot high dam to replace the outlet; installing a sheet pile cutoff wall and internal drainage system; and raising the top of the dam. These efforts corrected the significant seepage and leakage issues through the embankment. This $3.2 million project demonstrates how a dam can be upgraded to modern safety and resiliency standards while maintaining adjacent resource areas and retaining the aesthetic character of the original structure.
Pare's second award was for design and construction-phase services for the Central Bridge No. 182 (renamed Veteran's Memorial Bridge) replacement project. The project replaced the structurally deficient and functionally obsolete 324-foot-long, six-span concrete bridge structure that was originally built in 1939. Pare's replacement design is 21 feet wider than the original structure which accommodates a third travel lane and bicycle/pedestrian improvements. The new bridge is also higher, providing increased freeboard for boat traffic. The design required sensitivity to environmental issues including protecting the Northern Diamondback Terrapin turtle native to the area, installing a 2,600 s/f bioretention pond with multiple settling basins, restoring 2,400 s/f of wetland area, and removing 2,600 s/f of pavement to increase rainfall infiltration. Accelerated Bridge Construction (ABC) techniques were implemented to limit the impact on the public. This included the use of NEXT Beam girders for the superstructure—the first use of this technology in Rhode Island.
The ACEC/MA awards ceremony was held March 14 at the Royal Sonesta Hotel in Cambridge. David Elwell, P.E., Kevin Viveiros, P.E., Allen Orsi, P.E., and Joshua Rosenberg, P.E. accepted the awards on behalf of Pare.
Established in 1970, Pare Corp. provides comprehensive planning, engineering, permitting and construction-phase services throughout the Eastern United States in such fields as site/civil, highways, bridges, waterfront/marine, dams, water/wastewater, geotechnical, structural, traffic, municipal, and environmental engineering.