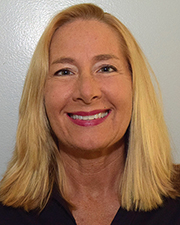 Wallingford, CT According to Barbara Pearce, CEO and chair of Pearce Real Estate, Christine Pawlik has joined the companies regional office.
"We are excited to welcome Christine into our Pearce Real Estate family and look forward to her having a very successful career with us," said Pearce.
As a long-time resident of the area, Pawlik has knowledge of the real estate market in town and surrounding area. Prior to a career in real estate, she was an administrative assistant, food service manager for the town, and a purchasing and shipping manager. In her spare time she likes traveling and spending time with family.