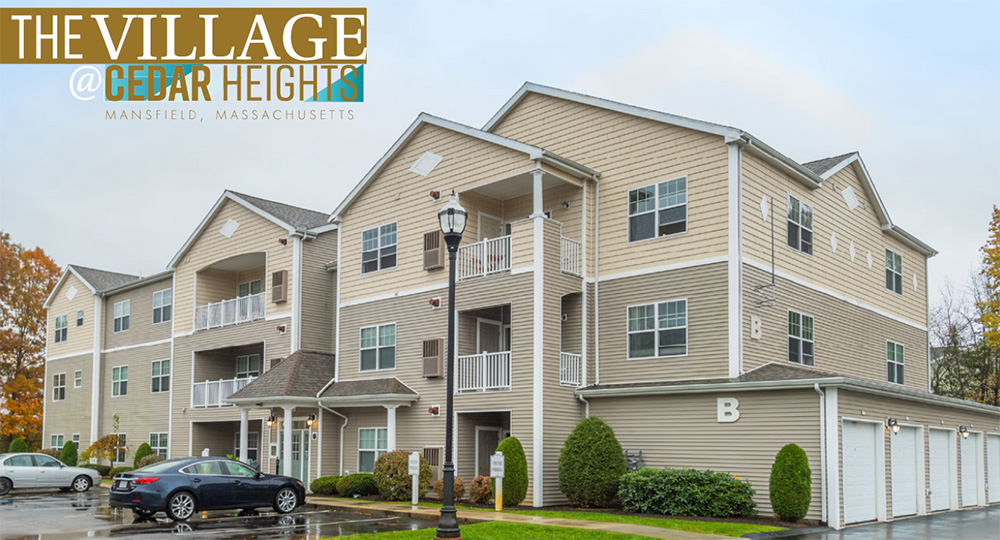 Mansfield, MA PGIM Real Estate Financing has completed $12.4 million in HUD 223(F) – Early Rate-Lock refinancing to Mansfield Apartments I, LLC for The Village at Cedar Heights. The property is located 10 Connors Ave.
The project consists of 66 apartments (16 one-bedroom units and 50 two-bedroom units) in three, three-story walk-up residential buildings, with a clubhouse/community center, trash recycling building, pool cabana and three garages. The garages provide 34 covered parking spaces and an additional 100 open parking spaces for a total of 134 spaces.
In addition, 25% of units at the property will be affordable to families making 80% or less of the Area Median Income (AMI).
"This was a unique transaction," said David Stein of PGIM Real Estate Finance, who led the financing on the firm's behalf. "Property ownership purchased the property with cash proceeds from a 1031 exchange. Upon successful acquisition, we promptly began the refinancing process and–shortly thereafter–provided the borrower with an Early Rate-Lock option that they capitalized on. In this low interest rate environment, our client wanted to remove interest rate exposure and was successfully able to do so. The HUD refinancing enabled the borrower to recapitalize with 35-year fixed-rate financing now in place."