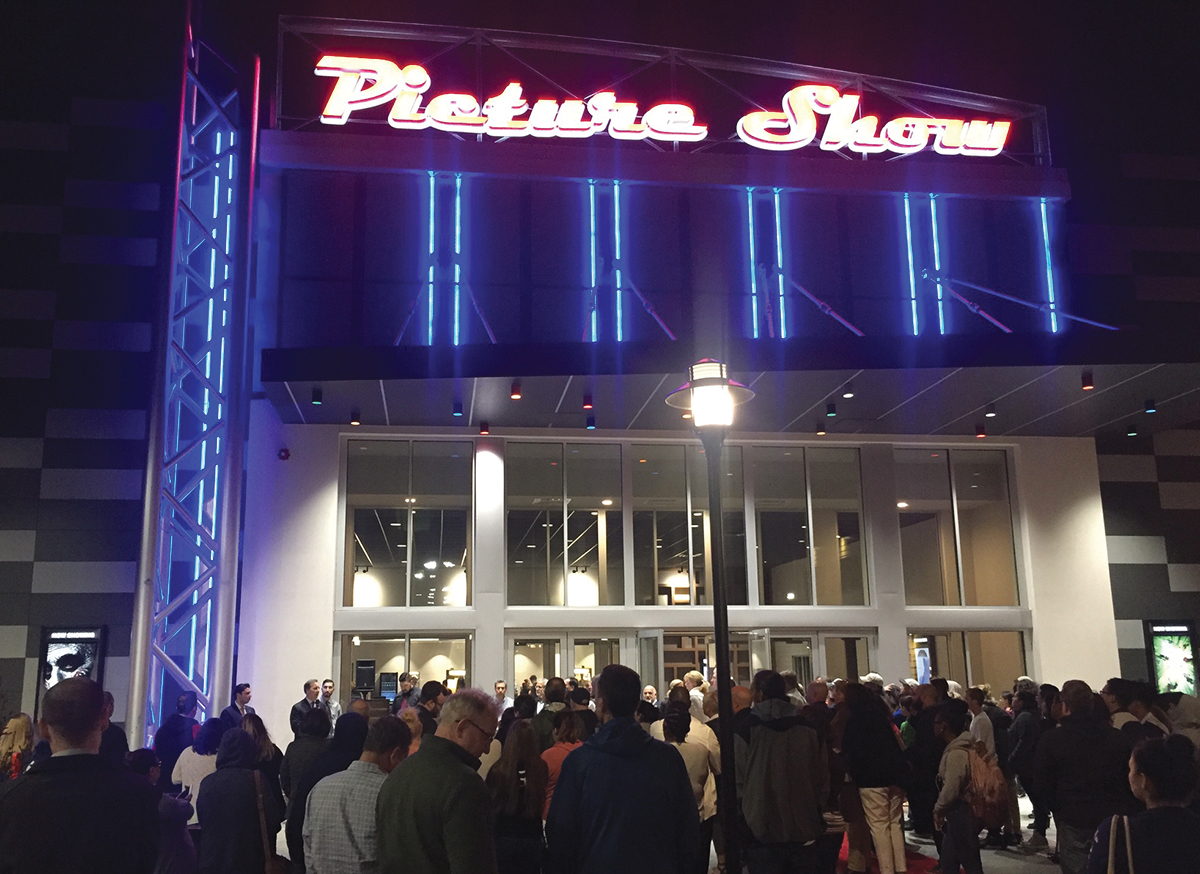 Fall River, MA Picture Show Entertainment held its grand opening for its new 11-screen movie theater at SouthCoast Marketplace. The 1,200-seat premium movie theater opened to the public on October 27th.
The new 50,000 s/f Picture Show at SouthCoast Marketplace will deliver the optimal movie-watching experience, offering leather, electric reclining seating, wall-to-wall high-definition screens and digital projection and sound systems. The theater will also feature an extended concession menu with high-quality food options.
"Picture Show is proud to join a high-quality new shopping destination in the south coast region, making this our first Massachusetts location," said Jeff Stedman, CEO of Picture Show Entertainment. "By bringing an affordable luxury movie theater experience to this region, we are eager to fill the need for family friendly entertainment and look forward to introducing the Picture Show experience to guests of all ages."
SouthCoast Marketplace is a 350,000 s/f shopping center anchored by Market Basket and 26 additional retailers, services and restaurants, including the city's first Starbucks.
"The addition of Picture Show plays
a notable role both at SouthCoast Marketplace and the greater region by bringing a movie theater back to this community," said Ron Golub from the Stonewood Companies which leads leasing at SouthCoast Marketplace.