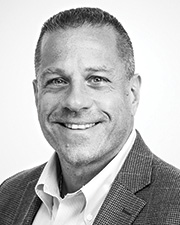 Providence, RI John Pignataro has joined Site Specific as vice president of operations. In his new role, Pignataro will lead the day-to-day operations for the project management and field operations teams and provide leadership and direction over the development and execution of Site Specific's strategic plan for growth.
Pignataro has over fifteen years of executive experience, the majority of which has been in the architecture/engineering/construction industry. He has led the successful roll-out and implementation of several strategic organizational initiatives related to organizational expansion, structural reorganization, improved operational controls, integration of services, people management and more. Prior to joining Site Specific, he was an executive vice president for a large regional construction management firm with offices throughout the northeast.
Pignataro received his bachelor's degree from Wentworth Institute of Technology and completed the Owner/President Management Executive Education program at Harvard Business School.