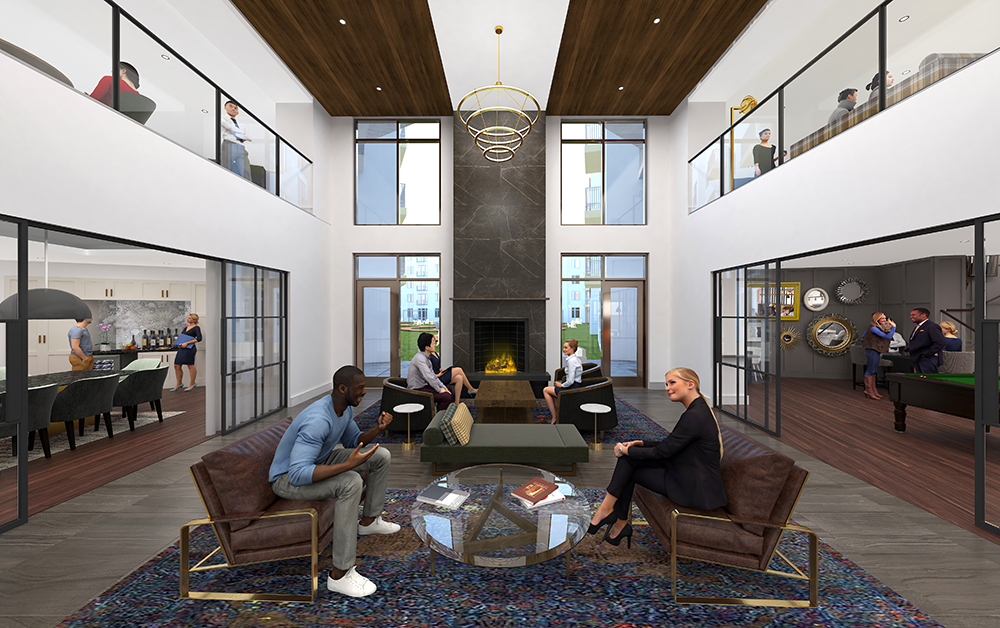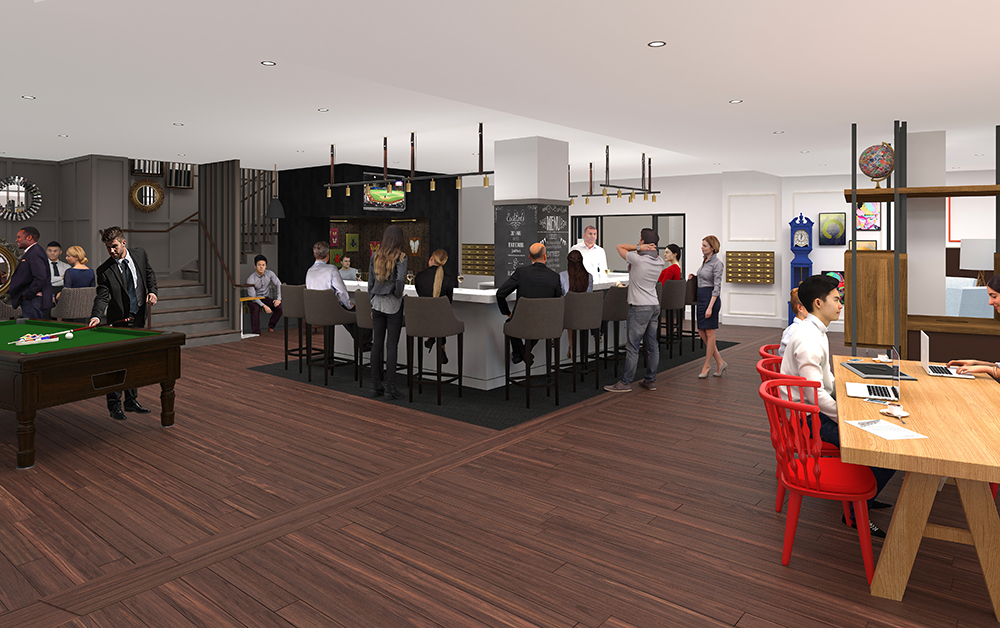 Needham, MA Bergmeyer has completed the design for 27,000 s/f of amenity spaces and created a unique market identity for this $91 million, 390-unit luxury apartment complex known as The Kendrick. The project team from Bergmeyer was led by principal-in-charge Mike Davis, principal and lead creative Mare Weiss, senior account manager Stan Kubinski, senior project manager Pat Carroll, lead designer Stephanie Jones, and Job captain Kristyn Hill. CUBE 3 Studio was the architect of record, the general contractor was Delbrook|JKS, with RW Sullivan providing mechanical engineering services. Recognizing a hot market for high-end rental accommodations, Toll Brothers Apartment Living, a subsidiary of Toll Brothers, Inc., hired Bergmeyer to create market identities and design tenant amenity spaces for several upscale residential communities in development across the U.S.
For The Kendrick, Bergmeyer gave the property a unique identity that merged a contemporary interpretation of traditional New England style with elements of the Toll Brothers Apartment Living brand. To accomplish this, the team conducted independent research on the project's target market, focusing on the local employment base, nearby points of interest, and the local neighborhood context. The project is set to open in the late spring of this year.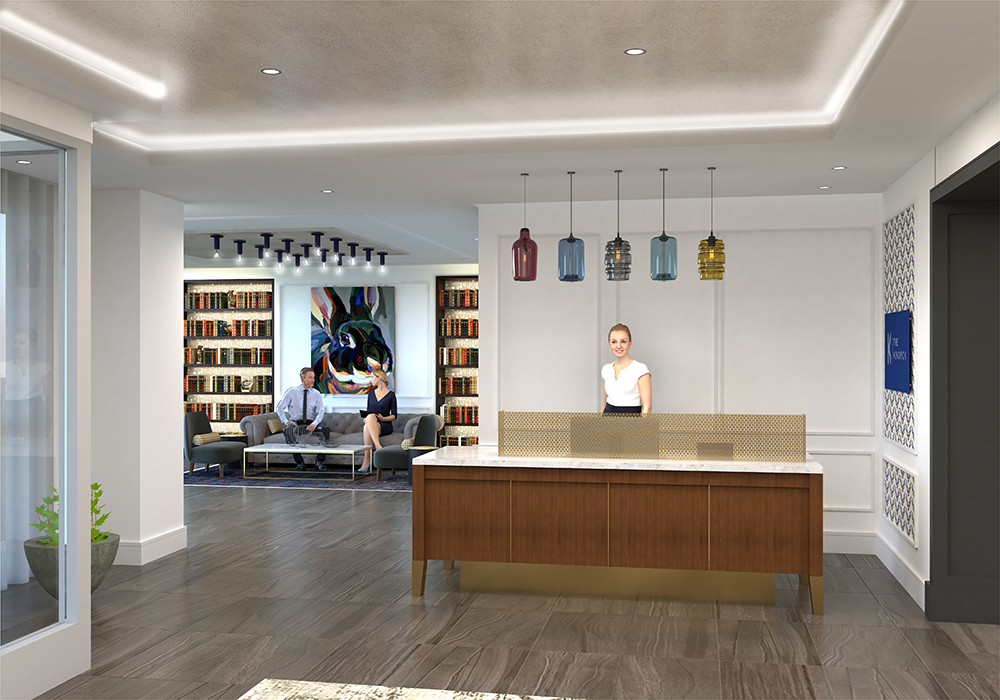 "This is a truly unique opportunity to design a luxury rental community in a prime location right outside of Boston," said Kubinski. "This residential development is set to offer an exceptional option for people looking to live in the Boston suburbs, yet still have the best amenities that the newest urban development's offer. Our design concepts provide future tenants with a sophisticated environment paired with exceptional amenities, both indoors and outdoors, indicative of a Toll Brothers property level of luxury."
The high-end lifestyle complex features a mix of one, two, and three-bedroom units. The amenity space boasts a resident lounge, pub and game room, library, demonstration kitchen, media lounge, gym, fitness studio, dog spa, a coffee shop within the mail room, and a recreation room for social gathering and storing gear. The outdoor space features a resort-style pool, two courtyards with outdoor grills and fire pits, a biergarten, and roof deck. In addition to designing the brand experience and amenity spaces, Bergmeyer designed a model unit for the development along with managing the selection and procurement of common area furniture and art.
The partnership between Bergmeyer and Toll Brothers resulted in a strong brand identity for The Kendrick and a distinctive design approach that will be used for upcoming Toll projects being developed in Silicon Valley, CA and Atlanta, GA. Although each location will offer a distinct look and feel, each of these lifestyle communities will offer residents an unparalleled living experience with the luxury amenities and exceptional client service consistent with the Toll Brothers brand.
The Kendrick project team
Bergmeyer: Design Lead
Dellbrook/JKS: Construction Manager
CUBE 3 Studio: Architect of Record