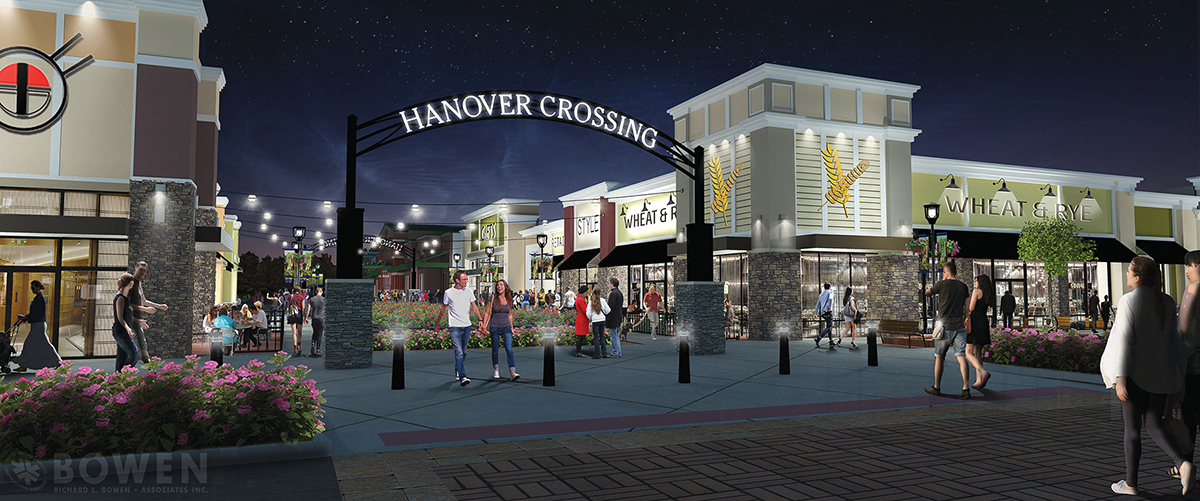 Hanover, MA If it's true that everyone appreciates an underdog, then people are going to love the story unfolding with the Hanover Mall.
Built in 1971, the 732,000 s/f indoor mall is a long way from its heyday of the 1980s and 1990s. Once sold for $100 million in 2007, current owner PREP Property Group bought the mall in 2016 for $39.5 million and inherited a retail center that's only 50% leased. But PREP believes the property's best days are ahead as the company prepares to pump $250 million into a project that will turn Hanover Mall into Hanover Crossing – a mixed-use, open-air lifestyle center supported by 297 high-end apartments.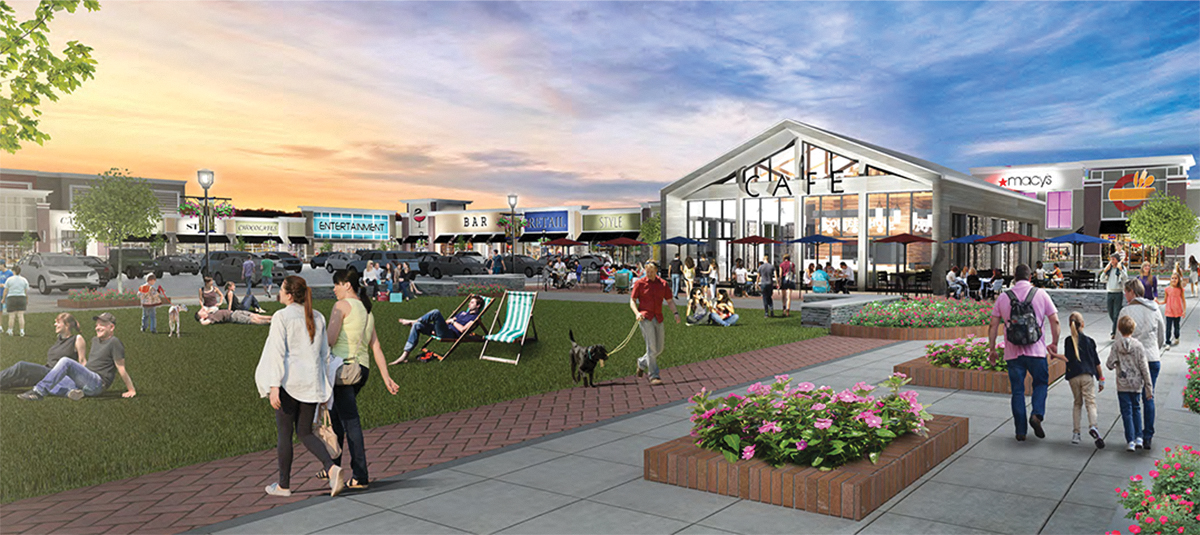 "We've seen tremendous potential in this landmark property since day 1 and believe the transformation to mixed-use provides unlimited potential," said Lloyd Sova, PREP vice president of development. "Hanover Crossing will be an exciting location combining an open-air retail experience that is rich in amenities with high-end apartments to provide a sought-after 'Live, Work, Play' environment."
As so many indoor mall owners have realized, the traditional strategy of securing big box retail anchor tenants is no longer viable. Developers now realize the most effective way to attract people to a property is via amenities like restaurants and experiential retail.
Massachusetts residents need only look at Legacy Place in Dedham, University Station in Westwood, and MarketStreet in Lynnfield to see what it takes to succeed in today's climate. Hanover Crossing must gain the residential component, as well as the retail revitalization to attract high-caliber tenants to compete with these centers.
To that end, PREP is negotiating with several major retailers who want to take advantage of the unique opportunities Hanover Crossing presents with 500 to 600 built-in customers living in the 297 apartments located on eight acres at the rear of the property. Formal leasing announcements will be made in the coming weeks and months.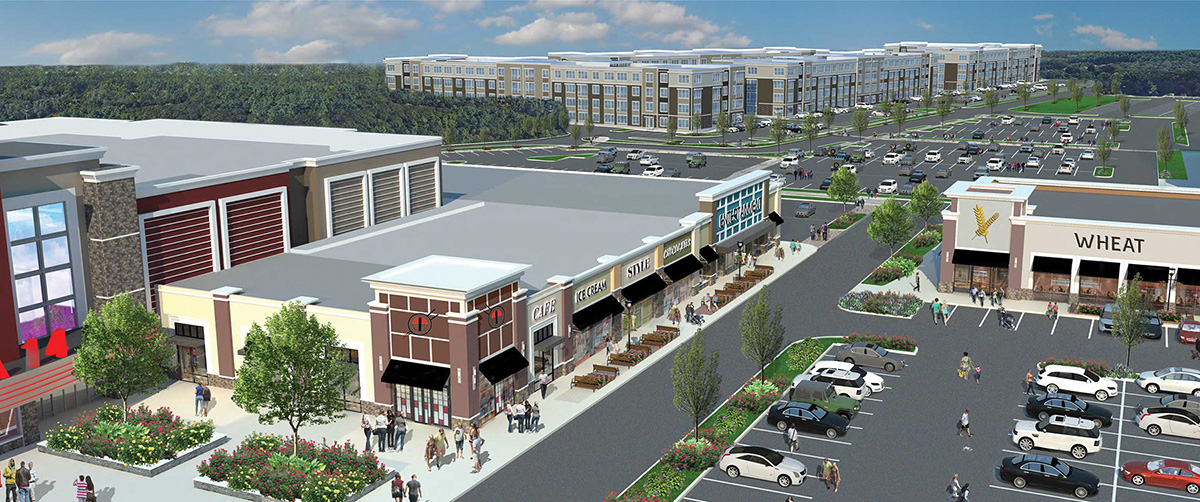 Hanover residents passed a Tax Increment Financing (TIF) for the project in 2017, and an agreement for the residential component was struck with The Hanover Company shortly after that vote. The project recently secured the approval of two variances from the Hanover Zoning Board of Appeals and is now awaiting site plan review from the planning board.
The retail component of Hanover Crossing will be 150,000 s/f less than the current Hanover Mall, with approximately 30,000 s/f devoted to green space.
"We've heard repeatedly from folks in town that there really is no designated 'center' of Hanover, and we genuinely want to be a hub for the community," Sova said.
As an added benefit to the town, the residential component of Hanover Crossing is exempt from the TIF, meaning it will bring in an estimated $900,000 of additional tax revenue that can be used to improve the schools, make infrastructure repairs, and keep the tax rate low for residents.
So keep your eyes on Hanover Crossing, because the end result is going to nothing short of transformational.
Hanover Crossing Project Team:
PREP Property Group – Developer
Richard L. Bowen + Associates, Inc. – Retail Architect
Rycon Construction, Inc. – Construction Manager
Vanasse & Associates, Inc. – Traffic Engineer
Kelly Engineering Group, Inc. – Civil Engineer
Marinelli Law Office – Zoning Attorney
GZA GeoEnvironmental, Inc. – Hydrogeologic Engineer