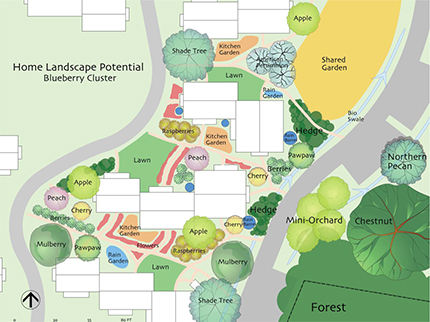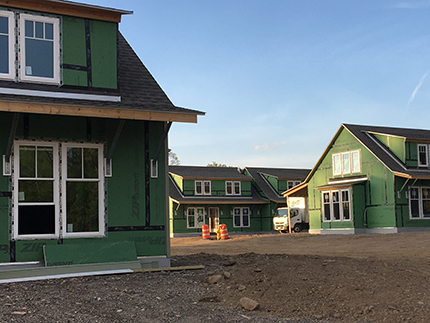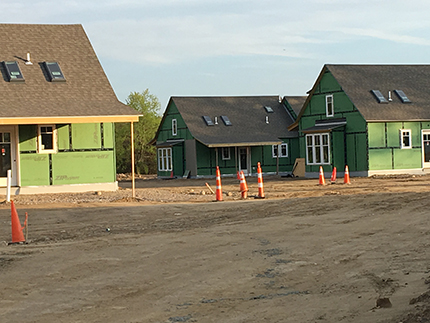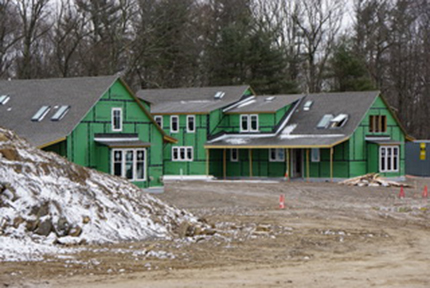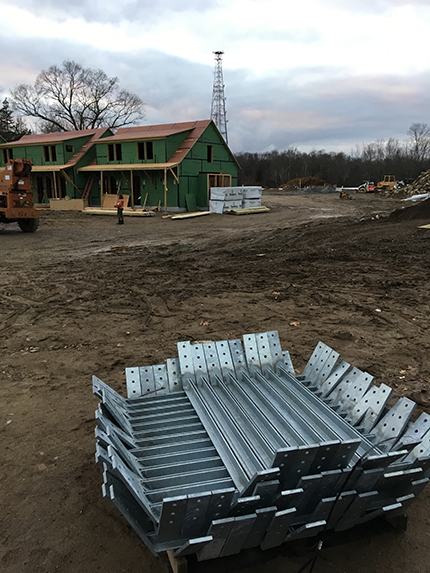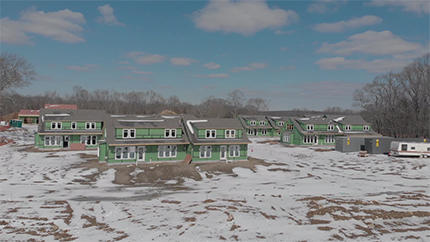 Bethany, CT How do you create a unique Connecticut neighborhood?
• Have future residents be the developers;
• Hire dedicated professionals;
• Subsidize affordable homes;
• Design for solar;
• Get Energy Star certification; and
• Plan it organic farm-centered.
The Cohousing Association of the United States says, "Cohousing communities are intentional, collaborative neighborhoods created with a little ingenuity. They bring together the value of private homes with the benefits of more sustainable living…Residents actively participate in the design and operation of their neighborhoods, and share common facilities and good connections with neighbors…They stand as innovative and sustainable answers to today's environmental and social problems."
With over 150 communities already established in the U.S., Rocky Corner is Connecticut's first.
Rocky Corner is being built on a 33-acre former dairy farm, five miles north of New Haven. The land use is based on permaculture principles–earth care, people care, fair share.
Developers incorporated these principles into the project for the desired cohousing community goal:
•Storm water management that includes earthen ponds;
•Conserved open space;
•Soil regeneration;
•Edible landscapes;
•Small, closely spaced buildings; and
•Social interaction.
The buildings are clustered because homes closer together promote social interaction. The number of homes at Rocky Corner (30) was planned, so that there would be enough people to do the work and still know each other well. A 4,500 s/f common house is the primary shared facility, with a commercial kitchen, a dining hall for shared meals and maker spaces for woodworking and art. Community gardens will bring people together.
Green energy-efficient construction is the goal. Rocky Corner homes range in size from 810 s/f to 1,160 s/f. The buildings are not Passivhaus or LEED, but they are Energy Star, and they meet a new concept, low-carbon-footprint homes, called "Pretty Good House." This concept includes the following systems and methods:
• Be simple and durable;
• Use wood and wood-derived products;
• Be photovoltaic-ready;
• Use air-source heat pumps;
• Invest in the envelope;
• Be affordable, healthy, responsible, resilient; and
• Part of a sustainable community.
When purchasing a home in a cohousing neighborhood, the buyer is choosing a lifestyle where participation brings lifelong learning and strong relationships. Rocky Corner has affordable and market rate homes available with December move-in dates.
Rocky Corner project team:
Centerbrook Architects and Planners...architect
AppleSeed Permaculture...landscape/design
Milone and MacBroom...design/engineer
PAC Group LLC...general contractor
Housing Enterprises Inc....development & funding coordinator
Ion Bank..lender
Parrett, Porto, Parese & Colwell P.C....attorneys at law