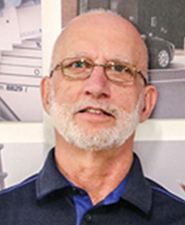 New Bedford, MA Poyant, a sign manufacturer and branding specialist serving local, regional and national organizations, has named Raymond Dion, senior account executive. In this position, Dion is responsible for growing their business in the Rhode Island market, helping these businesses to build their branding packages.
Dion has over 45 years of experience in all aspects of the sign industry including fabrication, installation and service. He serves on the board of directors for the Northeast States Sign Association (NSSA) and is on the executive board for the Rhode Island Sign Contractors Association (RISCA).
Dion joined Poyant in 2019 when Poyant acquired Dion Signs and continues to serve and advise his customers.
"We are fortunate to have Ray Dion join Poyant bringing his leadership, integrity and extensive experience in all facets of our industry," said Richard Poyant, president of Poyant.