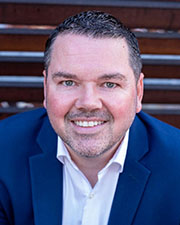 Smithfield, RI Since its inception in April 2019, Premeer Real Estate has donated $51,450 for local charities and non-profit organizations through its Premeer Gives Back Program. In 2021, Premeer Gives Back Program totaled $22,950 in local charitable donations.
For each successful closing, Premeer Real Estate makes a $150 donation in their client's name to the local charity or organization of their choice from the Premeer Gives Back Program beneficiary list. A few of the local charities and organizations that have benefitted from the Premeer Gives Back Program over the past three years include Operation Stand Down, the Providence Animal Shelter, the Ronald McDonald House, Water Fire, Adoption RI, and the House of Hope.
"Not only do we provide exemplary service to our real estate clients in the purchase or sale of their homes/properties, but we also spend tremendous efforts giving back to the community," said Premeer Real Estate broker/owner, Chris Whitten. "Aside from all the hands-on work Premeer Real Estate provides our community, the Premeer Gives Back Program proudly contributes much needed monetary assistance to various local charities and organizations throughout Southern New England. Premeer Real Estate was founded on the premise that investing in our communities is truly investing in our future. Our Realtors strongly believe if we infuse the same passion and enthusiasm, we have for helping our clients into helping our communities, our world would be a much better place."
Premeer Real Estate was established in 2013 by its broker, Chris Whitten. It has three locations –Smithfield, Uxbridge, and Auburn, Mass. and licensed in R.I., Mass., and Conn. Whitten was recently awarded Rhode Island's 'Realtor of the Year' in 2021.