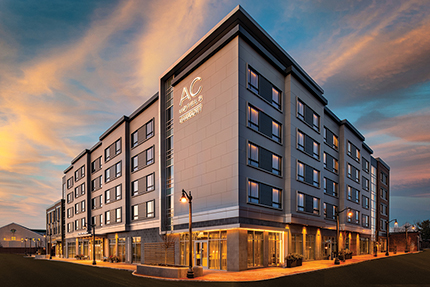 Portsmouth, NH In January 2020, The AC Hotel by Marriott located at 299 Vaughan St., opened its doors to guests. The 152,000 s/f hotel is adjacent to the 3S Artspace in the city's North End. PROCON designed and constructed the project in partnership with XSS Hotels, and Cathartes. Colwen Hotel Management is providing management services. The new hotel is near Portwalk Place and the city's downtown area featuring eateries, shopping, and entertainment.
The AC Hotel has 156 deluxe double-queen and king guestrooms, including eight suites and one executive suite, and each features the AC's signature wall-mounted workspace and seating bench.
And, coming this month, Rooftop at the Envio - a European inspired lounge and rooftop restaurant with an outdoor deck and views of the city's waterfront. Two dedicated elevators will take guests straight from the ground floor to the restaurant. Moreover, the Envio will be the only publicly available rooftop space in the city.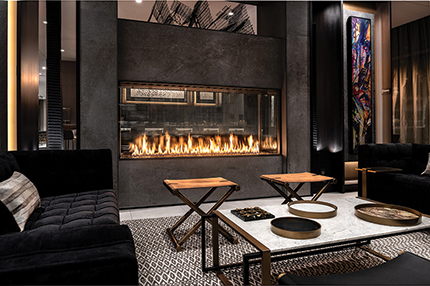 The Colwen Design and Purchasing interior design team blended sophistication, comfort, and luxury with distinctive artwork. The brand's Spanish-inspired influence is reflected throughout its inishes, from the obby with a two-sided fireplace, to the lounge/bar, to the buffet and dining area. An assortment of guest-friendly amenities includes a fitness center with fitness-on-demand, a library, a 24/7 market, complimentary WiFi, and a 24-hour business center.
The 5-story hotel also offers event venues. A 4,500 s/f event space connects to a 1,800 s/f pre-function mix n' mingle area, and both spaces segue to an 850 s/f outdoor terrace with views of the river and three neighboring bridges. The larger room sub-divides into separate meeting rooms.
There are two media salons with collaborative technology, a board room, and a 1,350 s/f sub-dividable conference area are located on the first floor. An additional 2,335 s/f of leasable office and retail space is available on the ground floor. Additionally, there are 110 parking spaces and accommodations for four electric vehicles.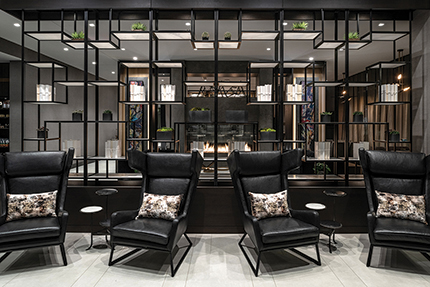 XSS Hotels managing partner and PROCON owner Mark Stebbins called the AC brand, "An exciting segment of Marriott International's market - known for its beautiful design and a catered guest experience. We believe that this hotel makes a great addition to the City of Portsmouth."
XSS Hotels, Cathartes, and PROCON partnered before on the 400,000 s/f Portwalk Place mixed-used development occupying a city block in downtown Portsmouth. Portwalk Place was one of the first live/work/play developments in New Hampshire and was a part of revitalizing the city's North End.
All said, this is the first AC Hotel in the Granite State, and the sixth overall by the team of XSS Hotels, PROCON, Colwen Hotels and Colwen Hotel Management and Design.