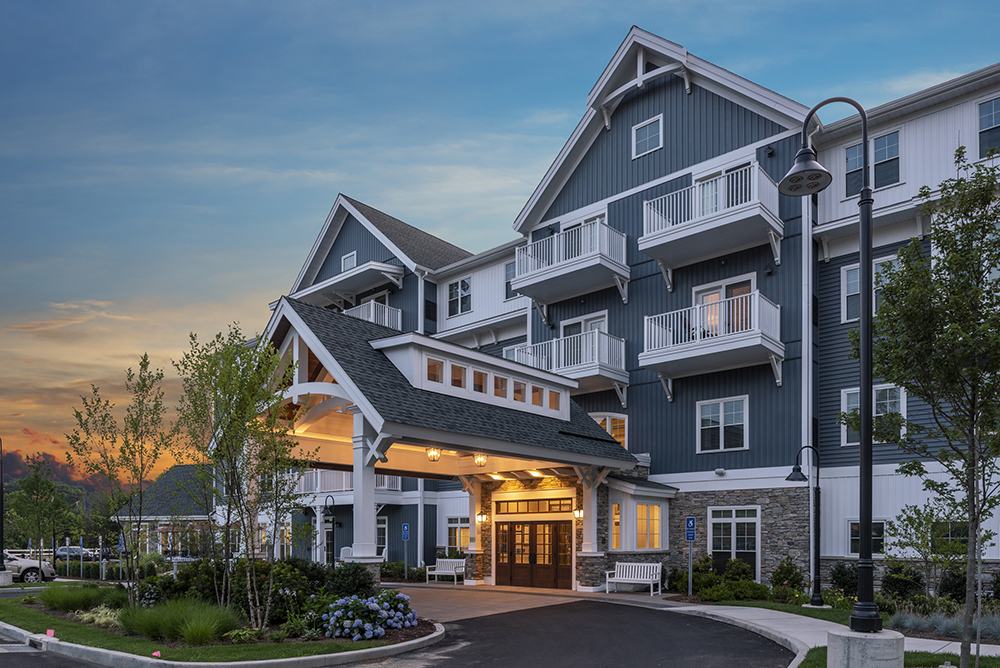 Shelton, CT PROCON's architecture team was recognized as a winner of the 2019 Argentum Senior Living by Design Award for Brightview Senior Living. The 168,000 s/f design was featured in the December 2019 issue of Senior Living Executive Magazine. The community was selected from among national submissions for its embodiment of Argentum's 2019 theme "A Certain Sense of Place." Brightview Shelton is lodged in the Connecticut countryside adjacent to Wells Hollow Farm between New Haven and Bridgeport. The Manchester, NH-based PROCON constructed the four-story community as part of their award-winning design-build process.
Argentum is the leading national association exclusively dedicated to supporting companies operating resident-centered senior living communities and represents 75% of the senior living industry. In 2019, there were 34 nominations nationally, and the five winners were selected by an independent panel of four judges from the architecture, design and senior living fields.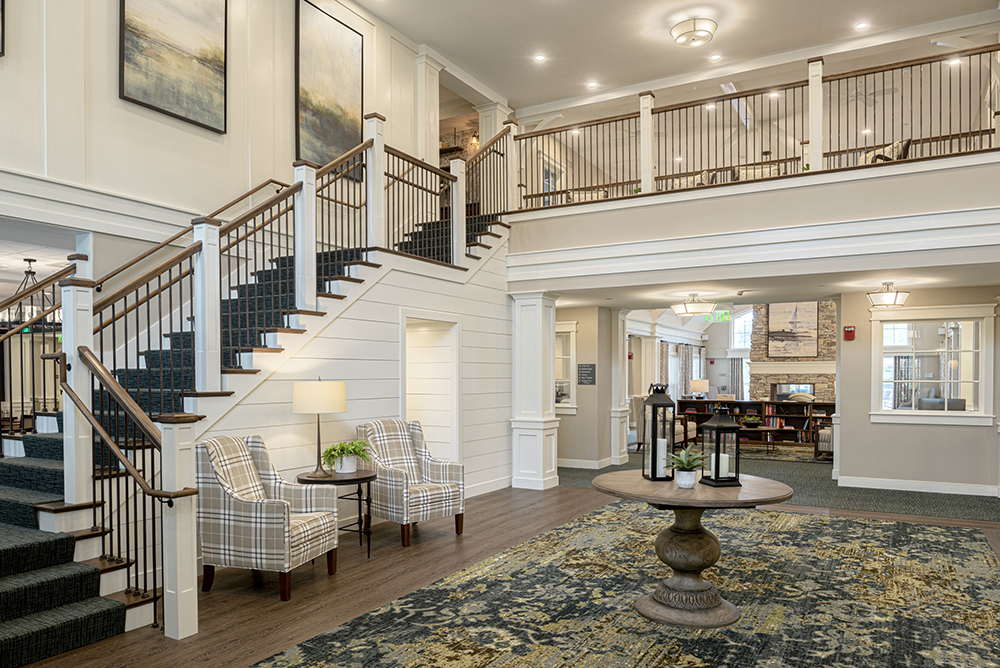 Inspired by nearby Wells Hollow Farm, numerous farmhouse influences create a sense of home at the property. The farm-styled vernacular features bays, a gabled roof, balconies, porches, and a porte-cochere entrance. Windows in assorted shapes and sizes, light fixtures, barn lights at the resident balconies, a decorative cupola, and a chandelier at the porte-cochere all pay homage to its countryside setting. And, the assisted living common spaces and corridors face the dairy farm allowing residents to watch activities of a working farm, while encouraging them to visit the farm's ice cream stand with their families.
Connection to the outdoors and natural daylight were key components of the building's design, so the team incorporated biophilic elements to bring the outdoors in. "The more natural light, the better," said Erik Anderson PROCON's vice president of architecture. Studies show that light-filled spaces synchronize the body's circadian rhythm, promoting 24/7 health and wellbeing. Every opportunity was used to import controlled natural light throughout the building, including the entrance, gathering spaces and resident areas. That included vaulted ceilings, oversized windows with transoms and light tubes for welcoming natural light. "Visitors on their way to the memory care section walk through a gallery space with floor-to-ceiling glass that overlooks a garden" ssaid Senior Living Executive Magazine.
Another significant point of the design was social interaction. Bright communal spaces were designed to encourage community connections among the residents. However the team thoughtfully included small private areas for those seeking some alone time. Residents can also enjoy socializing at the outdoor fire pit, onsite walking trails, scattered seating, and participate in outdoor games, and hobbies, weather permitting.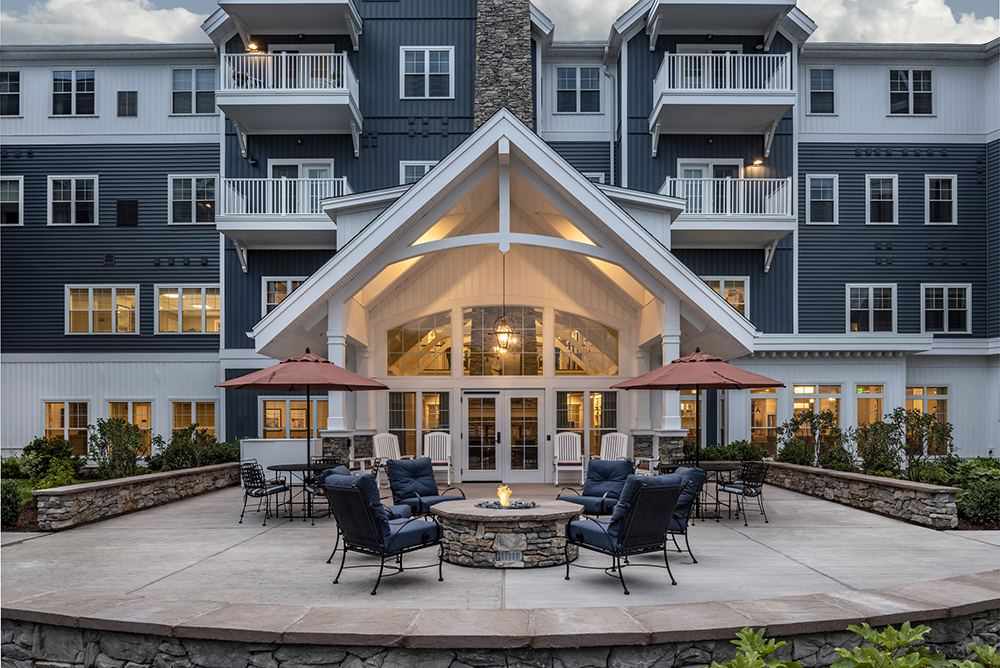 Attractive landscaping played another key role in the design because it connects residents to the outdoors, but also fosters social interaction. Senior-friendly planter boxes provide a place for seniors to get their hands' dirty. The independent living garden features a stone seat wall for adult children to use while their parents sit in more senior-friendly chairs. The Memory Care neighborhood has integrated musical instruments, as well as a sensory garden with plants that stimulate residents with a variety of sensory experiences. Outdoor games include a putting green and a Bocce Ball court.
To create the 161-apartment community in a variety of styles and care options, the team used 3-D modeling and walk-through animations for accurate pre-construction representations. This technology helped them to visualize the building's effect on its residents before a single shovel touched the ground. Using the data gathered as a reference point, the designers created a comprehensive enviro-conscious structure focused on stress reduction and connectivity for a holistic approach to wellbeing.
From its farmhouse-influenced vernacular, to its exterior landscaping, the Brightview Shelton community was designed to epitomize wellness for its residents without sacrificing comfort or practicality.