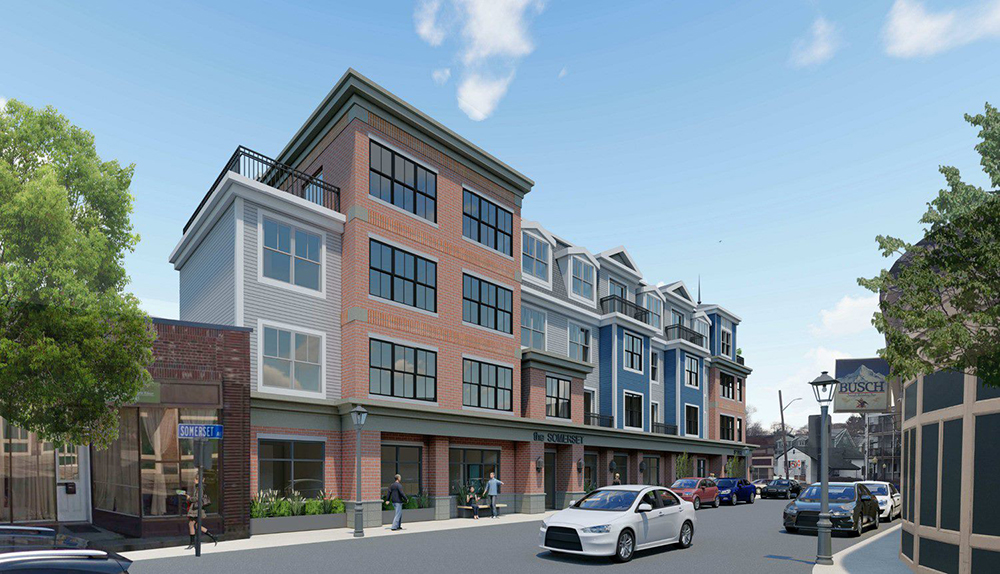 Winthrop, MA The Procopio Companies, a full-service construction, development, and advisory company, has broken ground at The Somerset, a new mixed-use development. The development also received a $7.7 million loan from North Shore Bank, secured in September 2020.
The Somerset is a 22,000 s/f boutique multifamily property with 29 residential units and 1,119 s/f of retail space on the ground level. The project was challenged by an extremely tight site, requiring zero-lot-line construction in a busy central business district. Procopio will be the construction management team on the project, with Khalsa Design serving as the architect.
"Khalsa Design's feedback, and close collaboration with our construction team throughout the design process, was pivotal given the zero-lot-line construction required at the property," said Bryan Vitale, Procopio's vice president of development. "Our construction financing from North Shore Bank will allow us to move rapidly to develop a luxury multifamily project with a downtown, urban feel in one of Boston's most desirable beach communities."
The estimated completion date for The Somerset is July 2022.
The company's current development pipeline through 2023 includes more than 1,480 for-sale and rental housing units throughout New England with projects in Lynn, MA, Haverhill, MA, and Portland, ME. Procopio also recently completed Sedna, a waterfront community in Beverly, MA, and Caldwell, an urban high-rise in Lynn, MA, with leasing at both properties currently available.