Professional Profile: Alexa Weigel-Krause 2018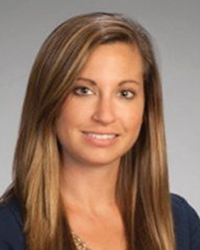 Alexa Weigel-Krause
Name: Alexa Weigel-Krause
Title: General Manager
Company: RP Operations, LLC
Location: Boston, MA
Birthplace: Skaneateles, NY
Education: Bachelor's Degree, English, SUNY Geneseo
CRE Industry Association member: BOMA Boston, Chair (Events Committee)
What does your firm do and any plans for the future: Rubenstein Partners is the fund manager for a series of private equity funds focused on office investments throughout the U.S. The firm is vertically-integrated and provides first-class investment services on behalf of its investor base, which consists of some of the nation's preeminent public and private pension funds, university endowments, foundations and family offices. RP Operations, LLC is responsible for property management.
Did you have a mentor if so who & why: I was lucky enough to have a team of mentors in my first PM role; specifically, a GC and his subs, architect and engineers that were supportive and patient. They taught me more about some of the construction and management processes and we still have great, trustworthy, professional relationships.
Where do you see yourself in 10 years: Director of property management for a small to mid-size firm in the Northeast.
If you had to choose a different profession, what would it be: I'd own my own gym and be a licensed fitness professional.
Favorite novel: The Lovely Bones
Favorite film: The Green Mile
Hobbies: Running, cooking and traveling every chance I get.