Professional Profile: Alexandra Roman 2016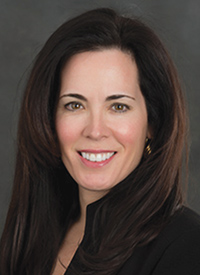 Alexandra Roman - 2016
Name: Alexandra Roman - 2016
Title: Founder & CEO
Company: Listenable, LLC
Location: Hamden, CT
Birthplace: New Haven, CT
Education:  MS in Management, Albertus Magnus College and BS in Business Administration, UCONN.  And on the job over 17 years working across all aspects of digital media and digital product. 
What your firm does now and its plans for the future?  With Listenable, websites can offer their customers a voice narration of their web content.  When digital publishers turn their written content in to an audio format their customers will love it because they can listen where and when they want.  With an affordable new digital audio product, publishers can enhance their subscription offering or simply make their website more useful.  Ultimately we think everything should be Listenable!
Favorite novel:  "House of Sand and Fog," Andre Dubus III
Favorite film:  "Titanic"…I've seen it dozens of times!
Keys to success:  Find ways to nurture your creativity and passions.  Know your strengths and limitations and reach out to people when you need to.  Take your instincts seriously.    
If you had to choose a different profession, what would it be?  Professional equestrian.  I love horses and all kinds of horsemanship.