Professional Profile: Alicia Mojica Washington 2017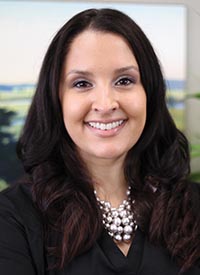 Alicia Mojica Washington - 2017
Name: Alicia Mojica Washington - 2017
Title: Director of Marketing
Company: HRP Associates, Inc.
Location: Farmington, CT
Birthplace:
Length of employment:  5 Years
What does your firm do? For 35 years, HRP has worked together with our clients to assure that they move their environment forward.  We provide a full range of environmental, engineering and compliance consulting services. HRP's consulting engineers are highly qualified to help assess, manage and reduce EH&S risks, to operate more efficiently and profitably, and to improve the design and function of your current and future facilities.
What was your first position/job in the A/E/C Industry?  Marketing assistant for EnviroScience Consultants, Inc.
Why and/or how did you decide on the A/E/C Industry? For most of us marketers in the A/E/C industry, the industry chose us. I never thought I would work in this industry but once I started, I was hooked. The learning never stops, the diversity of work keeps me engaged and the relationships are long lasting.
What projects have you participated on? I have coordinated winning submissions and presentations for the following notable projects:  Mary Hooker Environmental Sciences Magnet School, CTfastrak New Britain-Hartford Busway, and The Nathaniel Witherell Skilled Nursing Facility. 
Advice/Keys to success: Everyone has their own definition of success, but the goal is always the same.  To reach your success, stay true to yourself, work very hard, be honest, be confident, and be brave.