Professional Profile: Andrea Goldman 2016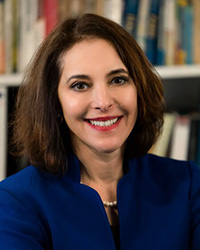 Andrea Goldman - 2016
Name: Andrea Goldman - 2016
Title: Owner
Company: Goldman Law Group
Location: Newton, MA
Birthplace: Wayne, NJ
Family: A son and two daughters ages 29, 25 and 22
College Attended (If Applicable): Brown University and Northeastern University School of Law
First Job in Current Field: A small Boston law firm
What Does Your Business Do Now, and What Are Your Plans for the Future: I handle construction contracts and disputes, mechanic's liens, green construction cases involving Prompt Pay and the EPA's RRP Rule, business and employment issues. I will probably practice law until I retire, but I will try to do more arbitration.
Hobbies: Exercising, reading, sewing and cooking
Favorite Novel: "Prodigal Summer" by Barbara Kingsolver
Favorite Film: "The Usual Suspects"
Keys to Success: Attention to clients and expertise in the field
Role Model (outside of family): Hilary Clinton
If You Had to Choose a Different Profession, What Would It Be: I would own a restaurant.