Professional Profile: Anthony DiLuzio 2018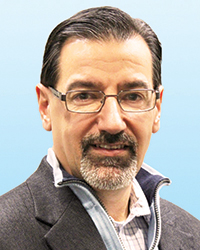 Anthony DiLuzio
Name: Anthony DiLuzio
Title: Senior Project Manager
Company: Colliers Project Management
Location: Agawam, MA
Birthplace: Clinton, MA
Education: Wentworth Institute
What does your firm do and any plans for the future: Colliers Project Management is part of Colliers International, an industry leading global real estate services company. Colliers Project Management is an owner's project management (OPM) firm who has been guiding clients through the planning, design, construction, and commissioning aspects of building projects for more than 20 years.
Keys to success: Tell your clients and project team members what you're going to do, then "do it". Be honest and realistic when delivering expectations to project stakeholders.
Tell us about someone living or not who you admire: I don't admire any one person but as a general rule I admire those that pull up their boot straps each day and do a job for the greater good. My history with police and fire personnel has been very gratifying and in a small way, I feel like we have created and delivered buildings that will serve them for many years to come.
Where do you see yourself in 10 years: Retired and living in a small coastal community in Maine
If you had to choose a different profession, what would it be: Chef
Favorite film: Godfather
Hobbies: Fishing, skiing, and CrossFit