Professional Profile: Anthony DiMarco 2005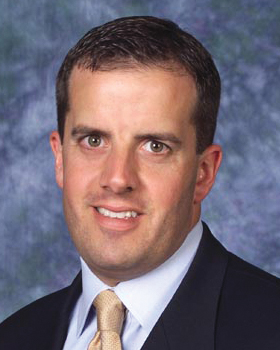 Anthony DiMarco - 2005
Name: Anthony DiMarco - 2005
Title: Vice President
Company: Security Mortgage Group
Location: Rochester, N.Y.
Birthplace: Rochester, N.Y., 1976
Family:
Getting married in October
College:
Villanova University
First job outside of real estate:
Admar Supply, construction equipment supply
First job in real estate or allied field:
Security Mortgage
What do you do now and what are you planning for the future?
We provide mortgages for commercial and multifamily properties throughout the U.S. Our plan is to continue our company's growth by bringing excellent mortgage opportunities to both borrowers and lenders.
Hobbies:
Exercise, visiting with family and friends
Favorite Book:
"The Firm"
Favorite movie:
"Braveheart"
Person you most admire (outside of family):
Thomas Wilmot, chairman, Wilmorite, Inc.
Key to success:
Honesty, efficiency and loyalty to clients. I
f you had to choose another vocation, what would it be?
Restaurateur/Chef