Professional Profile: Barbara Joslin, AIA, LEED AP 2017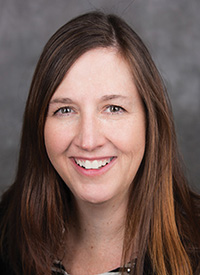 Barbara Joslin - 2017
Name: Barbara Joslin - 2017
Title: Senior Project Manager
Company: BL Companies
Location: Meriden, CT
Birthplace:
Length of employment:  1.5 years
What was your first position/job in the A/E/C Industry?  Architectural Intern at a very small (6 person) design firm. 
Why and/or how did you decide on the A/E/C Industry? I was a latch key kid and after school I watched a lot of TV, and decided by 8th grade to be an architect like Mike Brady from The Brady Bunch. 
What projects have you participated on?  I focused on public library projects for what I now consider the first "half" of my career, and am lucky have been involved in libraries for towns from Maine to Long Island.  I was extremely fortunate to work with Effat University in Jeddah, Saudi Arabia to design a library for their campus. Most recently I've turned to my project management skills to work with an international client in designing and constructing buildings across the country for them under extreme schedules.   
Advice/Keys to success:  Don't take yourself too seriously. There are few jobs that are perfect – take away as much as you can from every job.  I waitressed and bartended in high school and college and there are skills I learned while doing those jobs that I apply to my job as a project manager now!