Professional Profile: Ben Anderson 2018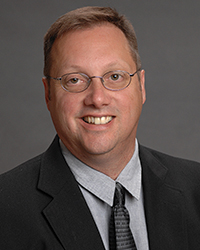 Ben Anderson
Name: Ben Anderson
Title: Manager of Projects/Principal
Company: Jacobs
Location: 120 St. James Ave., 5th Floor, Boston, MA 02116
Birthplace: Waterbury, CT
Education: Professional Degree, Architecture, Boston Architectural College
CRE Industry Association member/volunteer: NAIOP Programming Committee Member, Salem Planning Board-Chair, Affordable Housing Trust Fund Board – Salem, MA - Trustee, ICSC Volunteer – Retail committee.
What does your firm do and any plans for the future?: Jacobs provides a full spectrum of services including scientific, technical, professional, construction and program-management for business, industrial, commercial, government and infrastructure sectors. My focus is planning, architecture, design, and engineering for the retail and hospitality market. Through professional organization recognition, industry expertise, and client recommendations we want to be known as the premier firm to seek for insightful and intelligent design solutions for these changing markets.
Keys to success: Design solutions that are profitable for our clients and exciting for our teams.
Did you have a mentor if so who & why? If not tell us about someone living or not who you admire: Aaron Feuerstein –owner of Malden Mills – Aaron paid his employees their full salary for 60 days after a fire destroyed the mill. He said it was "the right thing to do"
Where do you see yourself in 10 years?: I see myself as a recognizable name in the retail and hospitality market with a great team of professionals providing award worthy and profitable solutions for our clients.
If you had to choose a different profession, what would it be?: Farmer
Favorite novel: Fahrenheit 451 – Ray Bradbury
Favorite film: The Matrix - created by The Wachowskis
Hobbies: My family, restoring old trucks and homes