Professional Profile: Bradley Balletto 2019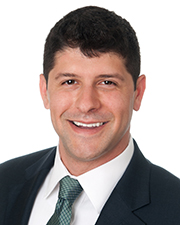 Bradley Balletto
Name: Bradley Balletto
Title: Vice President, Investments
Company: Northeast Private Client Group
Location: Shelton, CT
Birthplace: Waterbury, CT
Education: Southern Connecticut State University, BS Mathematics
What does your firm do and any plans for the future? Northeast Private Client Group is one of the fastest-growing mid-market investment sales firm in the Northeast. We have a proven track record of matching our clients with qualified buyers of multifamily and commercial properties in the submarkets we serve. Over the past five years, our team has closed transactions with a total value of nearly $1 billion. Our collaborative and research-driven solutions are tailored to meet the individual needs of investors and property owners who are looking to buy, sell or exchange mid-market properties, including multifamily, mixed-use, retail and office assets.
Keys to success: Hard work, ethical integrity & honesty. Always putting the client first, active listening, impeccable follow up, keeping promises & honoring commitments
Did you have a mentor if so who & why? If not tell us about someone living or not who you admire. Ed Jordan, NPCG managing director, by example and through coaching has mentored me from when he first hired me. Additionally, early on I was fortunate to work alongside some extremely successful agents who inspired me to continue my career and have shown me the endless possibilities for growth and success in this sphere.
Where do you see yourself in 10 years? Continuing to help my clients grow and preserve wealth through investment real estate while hopefully having grown my own investment portfolio.
If you had to choose a different profession, what would it be?
Developer, Architect, Economist, Farmer, Travel Agent
Favorite novel: Moby Dick
Favorite film: The Big Lebowski
Hobbies: Travel, SUP (Stand Up Paddle Boarding), Gardening