Professional Profile: Chris Whitten 2017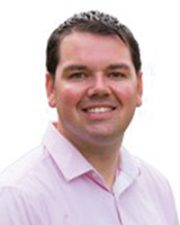 Chris Whitten - 2017
Name: Chris Whitten - 2017
Title: Broker/Owner
Company: Premeer Real Estate Inc.
Location: Johnston, RI & Uxbridge, MA
Birthplace: Massachusetts, 1977
Family: Wife, Lindsey; 4 children, Dominic, Nate, Riley & Kaylee
College: Dean College
Fun job unrelated to your current field: Morning show co-host (Cat Country 98.1)
First job in current field: Salesperson
What your firm does now and its plans for the future? Premeer Real Estate thrives on our top-notch marketing of residential homes with HD video guided tours, professional photos, drone footage and extensive social media exposure. Looking to the future we plan on formally launching our Premeer Gives Back program as we continue to help many charitable organizations in the local community.
Hobbies: Surfing, traveling and being young with my kids.
Favorite novel: "Caps for Sale" by Esphyr Slobodkina
Favorite film: "Shawshank Redemption"
Keys to success: Dream big and collect as much "good karma" as possible.
Person(s) you most admire (outside of family): Jimmy Buffett
If you had to choose a different profession, what would it be? Midwifery (no, seriously)