Professional Profile: Debra Seay, AIA 2017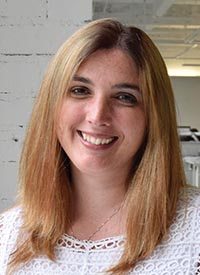 Debra Seay - 2017
Name: Debra Seay - 2017
Title: Project Manager
Company: Amenta Emma Architects
Location: Hartford, CT
Birthplace:
What does your firm do? Founded in 1985 by Tony Amenta and Robert Emma, Amenta Emma Architects is one of the largest architectural firms in the Hartford area, with regional offices in Stamford, CT, Manhattan, N.Y. and Cambridge, Mass.  Focusing on the corporate, education, healthcare, mixed-use, retail and senior living markets, Amenta Emma has a portfolio of work throughout Connecticut and across the U.S., and throughout its 31 years, the firm has achieved an award-winning design reputation, as well as one for technical strength.
What was your first position/job in the A/E/C Industry? My first full time job was with an architectural firm, PNP Design Group in Greensboro, N.C. While I started as an intern architect, I held many positions over the course of my 11 years there and left as an experienced licensed architect.
Why and/or how did you decide on the A/E/C Industry? I started drawing floor plans when I was in 5th grade. I loved getting a piece of graph paper and creating different floor plans for a house. While I moved away from houses, my love of fitting the puzzle pieces together always remained.
Advice/Keys to success: Don't be afraid to say you don't know something. Do some research, ask questions because that is when you truly learn.
What projects have you participated on? Current project assignments with Amenta Emma include multiple renovations at Hartford Steam Boiler, a new Center for Leadership and Civic Engagement Center at Springfield College, Comcast Spotlight Tenant Improvement in Farmington and work for Subway's World Headquarters. Past work includes multiple projects throughout the country for both the United States Postal Service and Laboratory Corporation of America, Jefferson Village Retail Upfits in Greensboro, NC, Plaza Enchanted Hills Retail Buildings in Rio Rancho, NM and The Track at The Downs in Albuquerque, NM.