Professional Profile: Edmond Dagnino 1966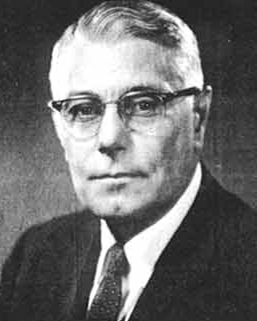 Edmond Dagnino - 1966
Name: Edmond Dagnino - 1966
Title: President
Company: Boston Federal Savings and Loan Association
Location: Boston, Mass.
Birthplace: Boston, Mass.
Education:
Dean Academy; attended Bates and University of N.H.
Member:
Chamber of Commerce; Managing Trustee First Mortgage Investors; Former President of Federal Savings Bank League 42 years ago, Ed Dagnino quit school to play Pro Football as a quarterback for a Pennsylvania Coal Team. "We got $100 per game, which was tough for a young athlete to turn down." In 1925, he joined his brother-in-law's importing firm in Boston. "He convinced me that their was no future in football and I promised I would quit the game – but not hockey, my favorite sport." Ed was independent enough to not want to lean on his family forever, so in 1928, he took a $30 per week job as a bank teller in the Boston Cooperative Bank. "My big interest in those days was playing hockey (Boston Hockey Club.)" In 1931, Dagnino was a member of the U.S. team which faced Canada in the finals of the World Hockey Championship in Poland. Meanwhile Ed was moving up the ladder – in 1937, the bank became Boston Federal – in 1952, Dagnino (24 years later, a $30 per week teller) became president. "The whole financial district of Boston is coming back faster than anybody thought. We were the first to remodel our building in 1960. The British built here and 1st National is getting ready to do something next door." Dagnino, who was a professional hockey goal judge at Boston Bruins games for 15 years, recently returned from Thailand, representing the Savings & Loan Industry, helping to develop banking in foreign countries.