Professional Profile: Howard Dono 2003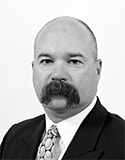 Howard Dono - 2003
Name: Howard Dono - 2003
Title: President/CEO
Company: Howard S. Dona & Assoc., Inc.
Location: 380 W. Boylston St., West Boylston, MA
Birthplace: Putnam, CT, 1958
Family:
Wife, Karen; Children – Jason, Kristin and Natasha
College:
Bentley College, BS in Business Management; MBA by MBREAl IFAS, National Association of Fee Appraisers
First job outside of appraisal:
Banquet chef, Marriott Hotel/Food Service
First job in appraisal or allied field:
Assistant clerk, Appellate Tax Board, Commonwealth of Mass.
What do you do now and what are you planning for the future?
Oversee firm in preparation and review of appraisals, Future: More of the same.
Hobbies:
Golf and play poker
Favorite Book:
"The Millionaire Next Door"
Favorite Movie:
"Something About Mary"
Person you most admire (outside of family):
John Wall (former chairman, Applelate Tax Board)
Key to success:
Work hard, stay humble
If you were forced to choose another vocation what would it be?
Baseball player/rock star