Professional Profile: James Lively 2016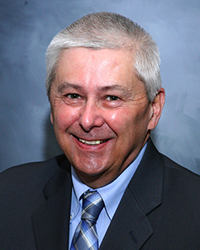 James Lively - 2016
Name: James Lively - 2016
Title: Chair Mass. Bankers Association
Company: Bridgewater Savings Bank
Location: 756 Orchard St., Raynham, MA
Birthplace: Holbrook, MA
Family: Wife – Janice; children – Emily, Christopher
College: Univ. of New England – BS in Finance; courses at National School of Finance, Fairfield University
First job in finance or allied field: Casco Bank & Trust – Retail Banking
What do you do now and what are you planning for the future: I work with the management team promoting issues relevant to member banks. Involved in legislative programs; working to modernize the industry, keep it from being overly regulated.
Hobbies: Spend time on the Cape – bicycling, kayaking, golf – outdoor activities
Favorite book: anything by Robert Parker and John Grisham
Favorite movie: All movies in general, appeal to me
Person you most emulate (outside of family): Lee Hill in Air Force; Roger Goldberg Auditor at Commonwealth Nat'l. Bank
Key to success (one idea): Hard work; keep learning everyday and good interpersonal skills
If you were forced choose another vocation what would it be: Stay in the service as an officer.