Professional Profile: Jane Long 2018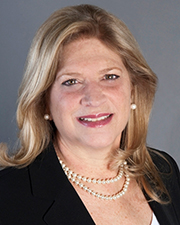 Jane Long - 2018
Name: Jane Long - 2018
Title: AVP, Commercial Real Estate
Company: Bank Rhode Island
Location: Providence, R.I.
Birthplace: Providence, R.I.
Family: 3 daughters
College: University of Florida
First job unrelated to your current field: Jewelry manufacturing associate
First job in current field: Management trainee
What your firm does now and its plans for the future? BankRI is a full-service bank with a Commercial Real Estate Division dedicated to providing financing for the construction, renovation and rehabilitation, refinancing, or purchase of investment real estate. Our goal is to continue to be the bank of choice for the commercial real estate needs of owners, developers, and investors throughout the region.
Hobbies: Antiquing, gardening, golfing and traveling
Favorite novel: "Anything" by Elin Hilderbrand
Favorite film: "The Sound of Music"
Keys to success: Positive, high-energy; the ability to work well with others; flexibility and understanding; and confidence.
Person(s) you most admire (outside of family): I am inspired by Indra Nooyi, the chairman and CEO of Pepsico, for the powerful example she represents for women to pursue and achieve their goals – no matter how high the bar is set.
If you had to choose a different profession, what would it be? Professional golfer