Professional Profile: Jeff Godin 2018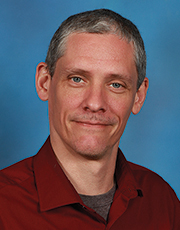 Jeff Godin
Name: Jeff Godin
Title: Director of Sales & Estimating
Company: United Steel, Inc.
Location: East Hartford, CT
Birthplace: Hartford, CT
Education: BS Engineering CCSU
What does your firm do and any plans for the future? Largest and most technologically advanced fabricator & erector of structural steel and misc. metals in the Northeast. Plan to be largest on the East Coast.
Keys to success: Relationships, technology and hard work
Did you have a mentor if so who & why? If not tell us about someone living or not who you admire: My Father. His persistence and work ethics taught me that with hard work and commitment you can succeed at anything.
Where do you see yourself in 10 years? VP of Sales for United Steel overseeing sales across the East Coast.
If you had to choose a different profession, what would it be? Multi-unit residential real estate investor
Favorite novel: "The Old Man and the Sea"
Favorite film: "Forest Gump"
Hobbies: Hiking, mountain biking, kayaking, snow skiing