Professional Profile: Jeffrey Loreaux 2017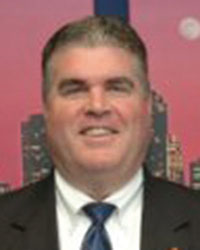 Jeffrey Loreaux
Name: Jeffrey Loreaux
Title: President/CEO
Company: Donnegan Systems, Inc.
Location: Northboro, MA
Birthplace: N/A
Education: BS Stockton
What does your firm do and any plans for the future: We are solutionists when it comes to helping customers manage and store high value assets within their operation. We have two divisions one that helps customers manage documents and information. We help reduce your business' operating costs by implementing solutions that will efficiently and effectively manage your organization's resources (productivity, floor space, and information). In turn, this allows you to create a better environment for your employees to serve your customers quickly and with excellence.
How did you get your start in this business and why: After graduating with a degree in computer science I went directly into a sales position where I was able to utilize my analytical skills to assist customers with records management solutions
Keys to success: Detailed oriented, analytical and the opportunity that I had to work with great mentors. Mentors and mentoring are the keys to success. I always tell employees how important it is to find a great mentor and confidante.
If you had to choose a different profession, what would it be: Tour Guide in Belize
Are you a member of an association related to the CRE industry: IFMA Boston
Favorite novel: "Moby Dick"
Favorite film: "The Good the Bad and the Ugly"
Hobbies: Golf and travel