Professional Profile: Joseph Allard 1968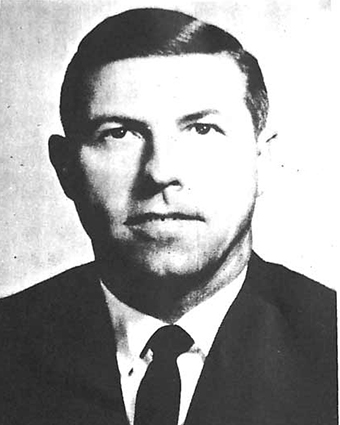 Joseph Allard - 1968
Name: Joseph Allard - 1968
Title: Founder/appraiser
Company: Allard Appraisal Associates, Inc.
Location: Burlington, VT
Birthplace: Burlington, VT - 1924
Education: Vermont & Canadian Schools One of Vermont's best-known appraisers, Joe Allard recently opened Allard Appraisal Assoc. Inc., and with his MAI designation, business is already a seven-day week chore. Very active in politics in the fifties, and the printing business during the late forties, Joe's education was cut short by an over-seas 3-year stint with the US Army, joining at the age of 17. In 1953 he was elected to the Burlington Board of Alderman, eventually becoming president. 1957 found him Deputy Assessor of the City, and the next few years placed him as Building Inspector and Zoning Administrator. In 1963 he entered private business as Chief Appraiser with Webster-Martin Inc. In 1964 he helped form Martin-Allard Inc., appraising and real estate brokerage, along with land development. "We are currently building a 24-unit garden apartment and a Cobb's Restaurant, while planning a 72-unit complex." Allard's hobbies include golf and teaching. Last year he traveled to Berkeley, Dallas and Nebraska on teaching assignments, and also serves on the faculty at the University of Vermont. "The designated appraiser is becoming more and more like a doctor or lawyer. Clients insist on personal service, and the courts insist on first hand testimony, or categorize it as heresay." Married with four children, Joe is Pres. of Vt. Medical Center Hospital Associates; on the State Board of Girl Scouts and Chamber of Commerce. A dedicated appraiser, Joe Allard employs for men in the office and encourages education for not only his employees, but all those engaged in the real estate industry.