Professional Profile: Karen Pollard 2016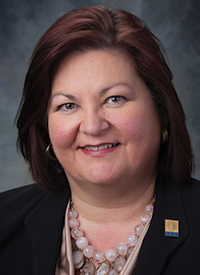 Karen Pollard, CEcD - 2016
Name: Karen Pollard, CEcD - 2016
Title: Economic Development Manager
Company: City of Rochester NH
Birthplace:
Family: Married for 25 years to Les Pollard, 2 adult children
College: SUNY, Umass Amherst, Northeastern University (MBA candidate)
First job unrelated to your current field: Assistant manager, Ames Department Store, Pittsfield MA
First job in current field: Marketing manager, Warren County NY Economic Development Corp., Lake George NY
Community Organizations: Arts in Reach, Jimmy Fund Walk, Portsmouth NH Rotary, Great Bay Community College Advisory Board, UNH Cooperative Extension Advisory Board
Hobbies:  Cooking, photography, travel
Favorite novel: "The Stand," Steven King
Favorite film:  "It's a Wonderful Life"
Keys to success: Surround yourself with the Best People. Honesty is the Best Policy. Deliver more than they bargained for. Become a Force to be reckoned with.   
Person(s) you most admire (outside of family); Oprah Winfrey, media mogul and genuine person
If you had to choose a different profession, what would it be? Travel writer and food critic