Professional Profile: Kate MacDougall, PE 2017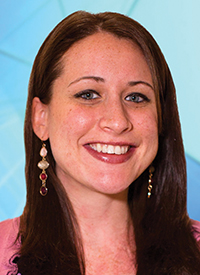 Kate MacDougall - 2017
Name: Kate MacDougall - 2017
Title: Senior Project Engineer
Company: e2 Engineers
Location: New London, CT
Birthplace:
Length of employment:  3 years
What does your firm do? e2 Engineers is a consulting structural engineering firm specializing in building structures and bridges.
What was your first position/job in the A/E/C Industry?  I first worked in the nuclear power industry providing structural modifications to United States based nuclear power plants.
Why and/or how did you decide on the A/E/C Industry? While in college at Northeastern University, I participated in the co-op program and got to experience different internships. My favorite was working for a structural engineering firm and understanding how a building goes together.
What projects have you participated on? Some notable projects I've participated in include the West Haven High School expansion, North Stonington Emergency Services building, and several large scale residential homes in southeastern Connecticut/New York.
Advice/Keys to success: It's important not to be afraid to ask questions in order to better a project and make sure to learn from your mistakes. I've also found confidence to be an imperative key to success.