Professional Profile: Kathleen Rowell 2018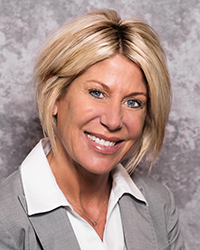 Kathleen Rowell
Name: Kathleen Rowell
Title: Owner & CEO
Company: American Moving & Installation, Inc.
Location: Rockland, MA
Birthplace: Boston, MA
Association member: IFMA Boston
What does your firm do and any plans for the future? We provide commercial relocation services and plan to continue to grow by impressing the new as well as the current customers with our loyalty, dedication.
Keys to success: We chose to hand select our union work force focusing on having a positive employee attitude & our dedicated team of managers helped create ongoing relationships with an impressive list of customers such as New Balance, Children's Hospital, BNY Mellon, and State Street Bank.
Do you have a mentor if so who & why? Ron Thorne our general manager is my mentor and a great friend. He has been in this industry for over 30 years. His reputation proceeds him with a vast experience in every aspect of the moving industry. He is invaluable to us and has helped us grow into the company we have become.
Where do you see yourself in 10 years? Continuing to be an integral part of this industry and hope someday my children will join me in running American Moving & Installation, Inc.
If you had to choose a different profession, what would it be? Health care, I have a passion for helping others.
Favorite novel: The Notebook by Nicholas Sparks
Favorite film: Fences with Denzel Washington
Hobbies: Boxing at Peter Welches Gym in South Boston