Professional Profile: Kevin Kozak 2018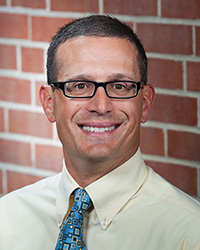 Kevin Kozak
Name: Kevin Kozak
Title: Vice President
Company: Cutler Design, Inc.
Location: Worcester, MA
Birthplace: Worcester, MA
Family: My wife Suzanne and Sophie, our black Labrador
College: Virginia Tech
First job unrelated to your current field: I worked in the kitchen at a monastery serving meals to the priests, brothers and people on retreat.
First job in current field: Intern at Cutler Design
What your firm does now and its plans for the future?: Architecture and interior design for the academic, commercial/industrial, and senior living markets. Our future plans include strengthening our market presence in those markets and assisting Cutler Associates' Mid-Atlantic office in Malvern, Penn., with design-build work.
Hobbies: Golf, volleyball, running and obstacle races
Favorite novel: The Pillars of the Earth by Ken Follett
Favorite film: The Godfather
Keys to success: Having a talented and motivated team and taking care of our clients.
Person(s) you most admire (outside of family): Arnold Palmer – because for all his success, he remained a humble and genuine person.
If you had to choose a different profession, what would it be?: Teacher