Professional Profile: Kristin Irwin 2018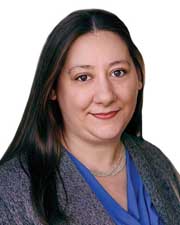 Kristin Irwin - 2018
Name: Kristin Irwin - 2018
Title: Design Associate
Company: Patriquin Architects
Location: 20 Grand Avenue, New Haven, CT
Birthplace: N/A
Education: Bachelor of Environmental Design and Masters of Architecture at the University at Buffalo
Association member: AIA Connecticut chapter
What was your first position/job in the A/E/C Industry? I was an intern for a small architectural office in my hometown during college breaks.
Why the A/E/C Industry? I have always loved architecture. As a child I would sketch floorplans for friend and family. In high school, I wrote a report on Frank Lloyd Wright, after that, I couldn't see myself working in any other profession.
Advice/Keys to success: Keep going and stay motivated.
Tell us about someone living or not who you admire: Louise Blanchard Bethune, she was one of the first women architects in the United States. She worked as a draftsman in Buffalo NY, and in 1881 opened a firm with her husband.
Where do you see yourself in 10 years? Giving back to my community by being more involved in my local governmental and community organizations.
Choose one word to explain why you do what you do, and why? Challenge – After 10 years, each project has different challenges, making my job interesting and enjoyable.
If you had to choose a different profession, what would it be? Working with animals as an animal control officer or a wildlife rehabilitator. Chance encounters with injured or baby animals and having the ability to help them was very rewarding.
Company Bio: Patriquin Architects is an award-winning, full-service architectural design firm, with a broad range of experience in institutional, commercial and residential projects.