Professional Profile: Laura Pirie 2016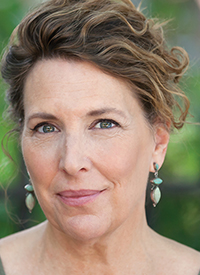 Laura Pirie - 2016
Name: Laura Pirie - 2016
Title: Principal
Company: Pirie Associates Architects
Location: New Haven, CT
Birthplace: San Francisco, CA
What your firm does now and its plans for the future? Pirie Associates is a full-service architecture, interiors, urban design, and landscape firm. We specialize in working with clients who are ready to take their business, organization, or community to the next level by purposefully engaging their built environment. We listen like psychologists, evaluate like strategic consultants, interpret like marketers, design like architects, and detail like craftsmen. We meet each client where they are to forward their mission, even if that leads to something other than a traditional architectural solution (which often it does).
Favorite novel:  Anything by Paulo Coehlo
Favorite film: "Hildago"
Keys to success: Always keep questioning, engaging, and looking for new perspectives. Never get comfortable with "this is how it's done"; because once this happens, then we certainly are "done"!
If you had to choose a different profession, what would it be?  Strategic Consultant
Are you a member of an association? If so, what is the association & your role? AIA CT, design committee