Professional Profile: Mallory Aronstein 2021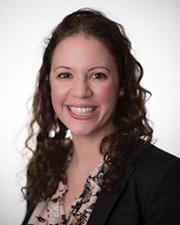 Mallory Aronstein
Name: Mallory Aronstein
Title: Town Administrator
Company: Town of Dighton
Location: Dighton
Birthplace:
What should developers know about the process when working with your community? The town of Dighton is a leader in stormwater management and requires additional permitting above and beyond planning board and zoning board of appeals permits. We also have significant wetlands all over our town as we have three rivers (Taunton River, Segregansett, and the Three Mile River). Therefore, conservation commission permits are also usually required. We have recently developed a Business Guide to help prospective businesses acquaint themselves with our processes. It can be helpful for residential properties as well. It's located on our website.
Are there any areas within your communities that you are looking to draw investment? For commercial development, yes. We are currently working on a sewer extension study and focusing on Rte. 138 from Town Hall to Hart St. to install sewer. We'd like to build up a commercial center in this area (retail/downtown-type shopping area). We also have a beautiful mill in need of some TLC at 620 Spring St. close to the Taunton line. New owners of this mill are willing to work with prospective tenants and we are looking forward to what may be developed in that property.
Why should developers look to your town? Dighton is a small, but growing community. New families are moving in and they are looking for local businesses to frequent in their own town. Currently, residents have to leave town for ice cream, sandwich shops, nail salons, yoga studio, gym or fitness centers, grocery stores, and other amenities. Having this close by within the boundaries of our town would spur future growth and development.