Professional Profile: Marcia Kellogg 2017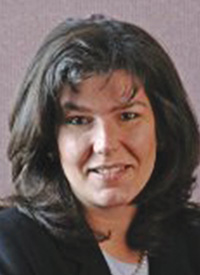 Marcia Kellogg - 2017
Name: Marcia Kellogg - 2017
Title: Marketing Director
Education: Eastern Connecticut State University
How long have you been in the A/E/C Industry? Over 20 years of professional services marketing and communication experience, having served in this capacity for architectural, engineering and construction management firms throughout Connecticut. 
Keys to Success: Be generous, connect with people, follow up
Favorite Novel:  "Revolutionary Road"
Favorite Film: "The Godfather"
Hobbies: Writing a blog, Food for Thought: Culinary Advice for the Everyday Cook. 
If you had to choose a different profession, what would it be?  Writer/author
Are you a member/volunteer of an Association related to the CRE Industry? Member /volunteer:  The Construction Institute, The Associated General Contractors, Society for Marketing Professional Services and Connecticut Environmental Forum.
Upcoming event: Moderator for the 2017 Women Who Build Leadership and Networking Summit.