Professional Profile: Marie Maia 2016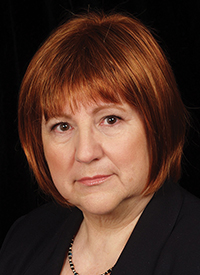 Marie Maia - 2016
Name: Marie Maia - 2016
Title: Director of Business Development & Marketing
Company: Montagno Construction, Inc.
Location: Waterbury, CT
Birthplace: Southington, CT
Education: MS in Business
What your firm does now and its plans for the future?  Montagno Construction excels in construction management of private schools, healthcare facilities, multifamily housing, non-profit and municipal facilities, and historic preservation in all markets. We plan to continue serving new clients and building our base of repeat clients in all market sectors.
Favorite novel: "Les Miserables"
Favorite film: I'm a Netflix junkie. My favorite movies include: Amelie, The Gods Must Be Crazy, The Frisco Kid, Seabiscuit, The Princess Bride, The Shawshank Redemption, It's a Wonderful Life, and How the Grinch Stole Christmas (starring Jim Carrey).
Keys to success: Focus, candor, and follow-up
If you had to choose a different profession, what would it be? Chairman of a non-profit foundation
Are you a member of an association related to the CRE and AEC Industries? If so explain:  Construction Institute has been part of my professional association and development since I entered the commercial construction field. I currently serve on 3 planning committees, including the Women Who Build.