Professional Profile: Michael Albano 2016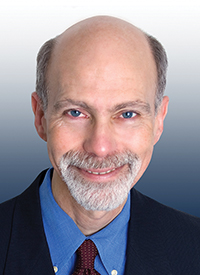 Michael Albano - 2016
Name: Michael Albano - 2016
Title: Chair, Real Estate Brokerage Group
Company: MacDermid, Reynolds & Glissman, PC
Location: Hartford, CT
Birthplace: Hartford, CT.
Education: JD from Brooklyn Law School, MFA from Yale School of Drama, MA from Tufts University, BS from SUNY Oneonta.
What your firm does now and its plans for the future:  MRG is a commercial real estate and litigation law firm offering practical solutions to its commercial real estate transactional and litigation clients.  To better serve our brokerage clients in resolving their disputes with clients and other brokers, we've recently established a Real Estate Brokerage Group.  Our group focuses on the array of legal issues facing the brokerage community including: listing agent disputes, collection, and related litigation; ethical and disciplinary violation representation and inter-agency disputes (before boards, arbitrators and courts); and listing agreements and ancillary documents.
Favorite Novel:  "The Sportswriter" and others in the same series by Richard Ford.
Favorite Movie:  "Duck Soup" with the Marx Brothers (followed by "The Third Man,"  "Groundhog Day" and "Bull Durham").
Keys to Success:  Creative advocacy with attention to detail without losing sight of the big picture.
If you had to choose a different profession, what would it be? Actually, the practice of law is my choice for a different profession.  After a career in the arts, I graduated from law school 21 years ago and have not looked back.
Are you a member of an association?  Affiliate member of Connecticut Realtors, Greater Hartford Association of Realtors, New Haven Middlesex Association of Realtors, Tri-County Alliance of Realtors, and Mid-State Association of Realtors.  Board member and immediate past president of TheaterWorks.  Member, board of governors of Greater Hartford Arts Council.