Professional Profile: Michael Donovan 2002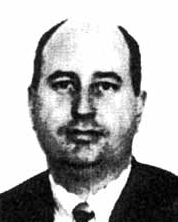 Michael Donovan - 2002
Name: Michael Donovan - 2002
Title: Director of Property Management
Company: Dimeo Properties, Inc.
Location: Warick, RI
Birthplace: Boston, MA
Family:
Married, 1 Son
College:
Fitchburg State College
First job outside of real estate or allied field:
Various odd summer jobs while in school.
First job in real estate or allied field:
Property Manager at a 90-unit development for the elderly in Dorchester, MA.
What do you do now and what are you planning for the future?
Providing management services for non-profit, for-profit and institutional owners of multifamily, commercial, medical and education facilities.
Hobbies:
Spending time with my family, skiing and golf.
Favorite Book:
"The Greatest Generation" by Tom Brokaw
Favorite Movie:
"National Lampoon's Christmas Vacation"
Person you most emulate:
Andy Rooney
Key to Success:
Honesty, integrity and hard work.
If you were forced to choose another vocation what would it be?
A line of work involving the environment and environmental issues.