Professional Profile: Michael Rettenmeier 2016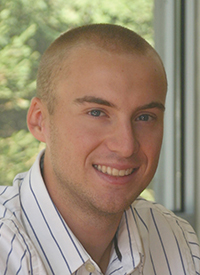 Michael Rettenmeier - 2016
Name: Michael Rettenmeier - 2016
Title: Landscape Designer
Company: The S/L/A/M Collaborative
Location: Glastonbury, Connecticut
Birthplace: Ashford, Connecticut
Education: Bachelor of Science in Landscape Architecture from the University of Connecticut
What your firm does now and its plans for the future? SLAM is a fully integrated multi-disciplinary design firm focused on a national client base in the educational, healthcare, and corporate market sectors. SLAM will continue to advance our diverse portfolio and embrace a culture of ideas and innovation that integrates the design process and provides measurable value to our clients.
Favorite novel: "A Walk in the Woods"
Favorite film: "Field of Dreams"
Keys to success: Hard work, patience, communication, and to developing a well-rounded professional network.
If you had to choose a different profession, what would it be? Classic car restoration
Are you a member of an association? If so, what is the association & your role? Member of the ASLA (national organization) and CTASLA (state chapter). Member-At-Large on the CTASLA executive committee, chair of the UConn student ambassador committee, member of the CTASLA scholarship committee, member of the CTASLA website committee, and member of the CTASLA emerging professionals committee.