Professional Profile: Michelle Carlson, PE 2017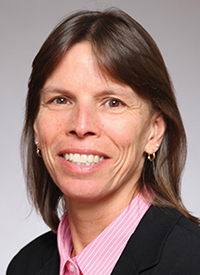 Michelle Carlson - 2017
Name: Michelle Carlson - 2017
Title: Director of Land Development
Company: BL Companies
Location: Meriden, CT
Birthplace:
Length of employment:  4 years
What was your first position/job in the A/E/C Industry? I was a staff engineer at Weston & Sampson, Wakefield, MA. I spent most of my first two years in the field inspecting sanitary sewer line and pump station installation. 
Why and/or how did you decide on the A/E/C Industry?  I really liked math and science, particularly chemistry.  So my high school guidance counselor suggested chemical engineering.  I went to Tufts University to study chemical engineering.  I switched my major to civil engineering at the end of my sophomore year.  I had taken a wastewater and water treatment plant design class offered by the civil engineering department.  I really like it so I switched.
What projects have you participated on?  Project manager for design and permitting of: Evergreen Walk in South Windsor, CT, million square foot plus Walgreens distribution center in Windsor, CT, numerous projects for FedEx Ground across the country, Costco Wholesale in New England, various multifamily residential projects and many other retail projects.
Advice/Keys to success:  Work hard, be honest, listen and learn as much as you can, treat everyone with the same respect and be true to yourself