Professional Profile: Nicholas Koulbanis 2017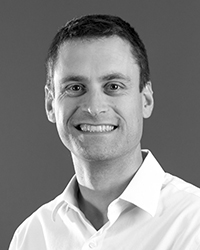 Nicholas Koulbanis
Name: Nicholas Koulbanis
Title: Senior Project Architect | Senior Associate
Company: SMMA
Location: Cambridge and Providence
Birthplace: N/A
Education: Bachelor of Architecture
Family: Wife and two children
Years in business: Worked as an architect for 16 years
What does your firm do and any plans for the future?: SMMA is an integrated design firm providing a multi-disciplinary approach to the discovery and execution of innovative design solutions. Founded in 1955, the firm has evolved into one of the area's leading design firms, offering a full range of architectural, engineering, interior design, and planning services.
How did you get your start in this business and why?: I grew up with a love for math and art, and I had an uncle that was an architect in NYC. I liked that architecture was a great mix of the skillsets I loved, and that it enabled you to leave behind a built legacy.
Keys to success: Cultivate great relationships with clients – I work with them to understand their goals and to create a solution that exceeds their expectations.
If you had to choose a different profession, what would it be?: Private equity fund manager because I love research and find the constant swing and risk really exciting.
Are you a member of an association related to the CRE Industry?: Boston Society of Architects (BSA/AIA) and Society for College and University Planning (SCUP)
Favorite novel: Iggy Peck Architect (I've been reading a lot of books with my young kids lately)
Favorite film: Braveheart
Hobbies: Skiing, traveling, and painting