Professional Profile: Paul Flanagan 2018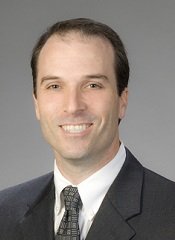 Paul Flanagan - 2018
Name: Paul Flanagan - 2018
Title: Partner
Company: Samet & Company
Location: Chestnut Hill, MA
Birthplace: Norwood, MA
Education: Georgetown University, BSBA
What does your firm do?: We are a full service firm offering accounting, auditing, and tax consulting in a variety of industries including real estate, construction, professional service firms, and not for profit organizations.
Keys to success: Our client relationships, dedicated staff and expertise.
Do you have a mentor if so who & why?: My mentor is our managing shareholder Jay Kessler. Jay encouraged me to make a career change and become a CPA. Jay brought me to Samet & Company 11 years ago.
Where do you see yourself in 10 years?: Living closer to our Chestnut Hill office and continuing to work with our firms' amazing clients.
If you had to choose a different profession, what would it be?: Sports talk radio host
Favorite novel: The Big Short: Inside the Doomsday Machine by Michael Lewis
Favorite film: Braveheart
Hobbies: Reading, golf, Boston sports and trivia