Professional Profile: Peter Lewis 2016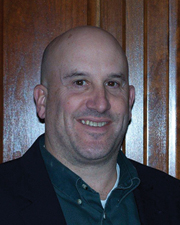 Peter Lewis - 2016
Name: Peter Lewis - 2016
Title: Vice President of Property Management
Company: The Schochet Companies
Location: Braintree, Mass.
Birthplace: Newport, R.I.
Family: Trish and Colby
College: Paul Smith's College, SUNY College of Environmental Science and Forestry
First job unrelated to your current field: Almacs grocery store - bagger
First job in current field: Assistant property manager - Ferland
What your firm does now and its plans for the future?:  Currently manage a portfolio in New England of 5,000 apartments.  Looking to grow the company to a portfolio of 10,000 apartments.
Hobbies: Cycling, walking, skiing, hiking, golf
Favorite novel: Clear and Present Danger – Tom Clancy
Favorite film: Live and Let Die
Keys to success: Stay focused, work life balance, life long learning.
Person(s) you most admire (outside of family): Past and current Presidents of the U.S.
If you had to choose a different profession, what would it be?: Astronaut